Moderator: Board Staff
Arael


Age: 21
Posts: 872
Joined: Feb 03, 2013
Location: Germany again, before that Spain
Gender: Male
Contact:
Shinji: "Sooner or later I'll be betrayed... And they'll leave me. Still... I want to meet them again, because I believe my feelings at that time were real."


Ryuko: "I'm gonna knock ya on your asses!"


-Asuka: THINK IN GERMAN!!! -Shinji: Öh... Baumkuchen...


Hayashida: "As game developers, our work is special. All of us here can put smiles on very many people's faces with our work."


"In any case, it (Kill la Kill) is the greatest work of fiction ever written and should be taught in schools." -Squigsquasher


~('.'~) (~'.')~

Dancin Kirby
---
Google Translate
Published in October · A long day · interview with Director Anno Hideaki for recording in the reprint of virgin publication "A longing to darkness" directed by Akio Sonjoji. Director Anno who talks about Motozonji's work as his own roots. The talk lasted for two hours. Mr. Masao Nakahori who took this picture was in charge of cameras such as "Strange Campaign", "Silver Mask" !!!
The interview is out in october and it doesn't seem to be Evangelion related. However the picture in the tweet got me hyped because of the poster in the background. The movie is finally coming out "soon".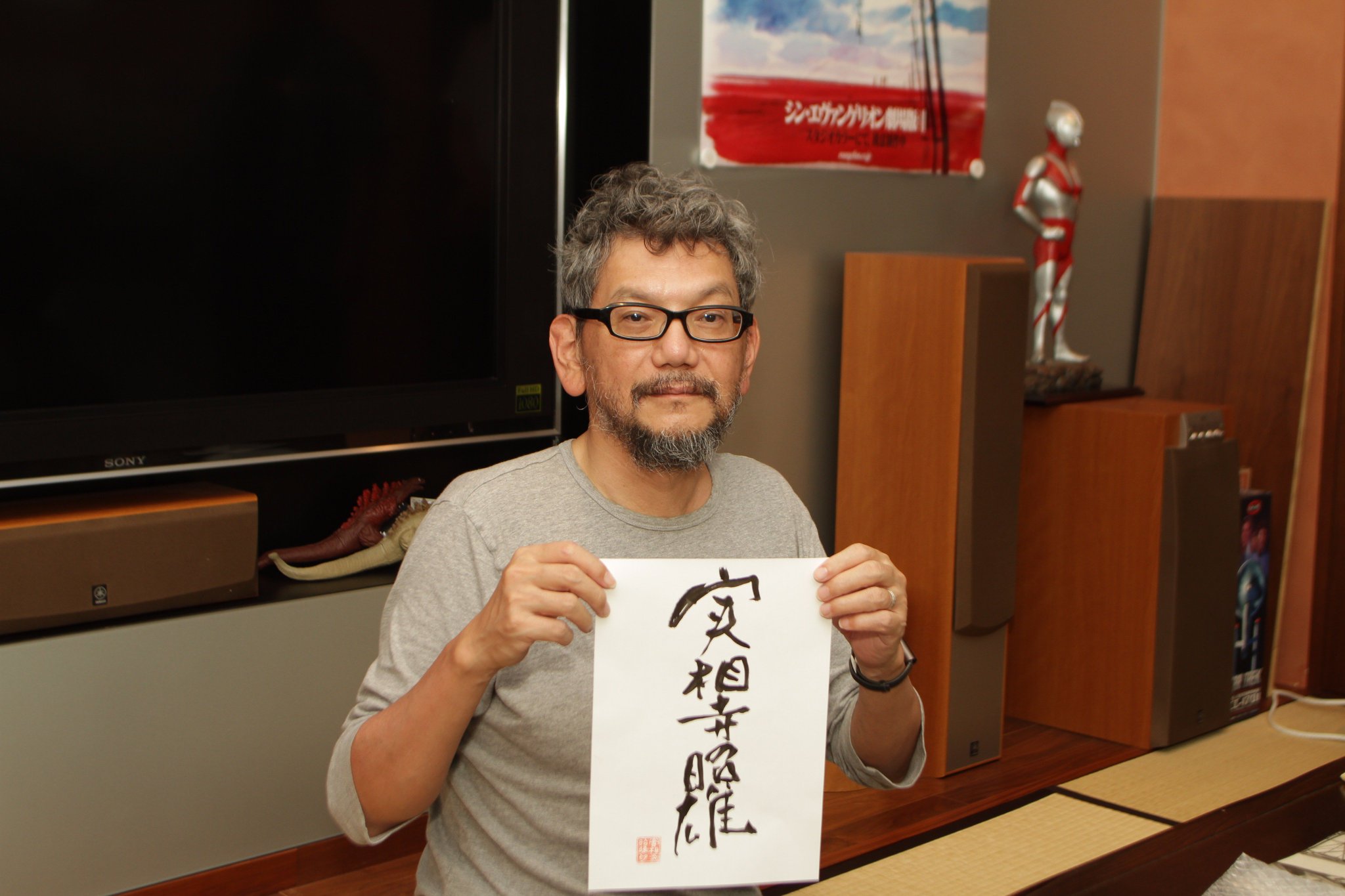 「希望は残っているよ。どんな時にもね」

29/07/2017
---
---
Return to "Related Works & People"
Who is online
Users browsing this forum: No registered users and 4 guests