I've been piecing together concepts for a turn-based, Evangelion themed, board-game kinda... thing.
I was thinking of possibly knocking together a few scenarios/levels and beginning a game in the forum.
Here's a small preview shot: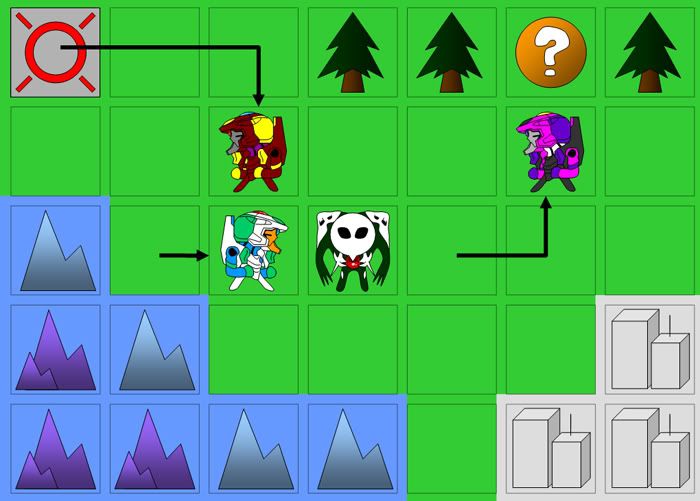 The objective of each level will be to defeat the angels (surprised?) amongst other things;
players can work together to attack in unison, or choose to ignore their teammates and strive for personal glory.
4 - 8 players would seem doable.
This is just a mini-pitch and I'm clearly leaving out a
lot
of detail.
So is anybody interested at all? Questions? Or shall I kill this project immediately?
---------------------------------
Links to explanatory posts:
Selecting a Unit, SADE and Affinity
Command list and Launching
Movement and Item pick-up
Battle and Shooting
Calculating Battle/Shooting Damages, Limb Damage and the Shove Command
Unison Command, Using/Dropping items and Regeneration
Mystery items, Special abilities and Trading Places
Rescue and Deactivated Units
The one week rule and the Complete Commands List
Stochasticity, Item destruction, Extra notes on Limb damages and conditions
Nerv assistance

(scroll nearer bottom)
Some miscellaneous notes:
On Launch Points