Okay, so we all know that Gainax is a Giant Conscienceless Moneymaking Machine, which views artistic integrity as so much meaningless fluff in the face of corporate gain. We have seen the endless parade of tat which they spew forth in order to tempt our hard-earned cash from us. We scorn it, we decry it, we...inevitably give in to it like the sheep that we are :cry:
So. Here is the thread to confess - or to celebrate. What's the most cringeworthy piece of Eva crap lurking in your domain? The thing that you try to ignore, but that catches your eye every now and then, and makes you physically cringe and cry aloud, "Oh Jesus did I spend MONEY on that?!"
Or, in your better moods, the merchandise that moves you to joy; that, whenever your eye lights upon it, leads to your clenching a triumphant fist with the thought, "Fuck yeah, that's cool!"
My initial confession is of the former type: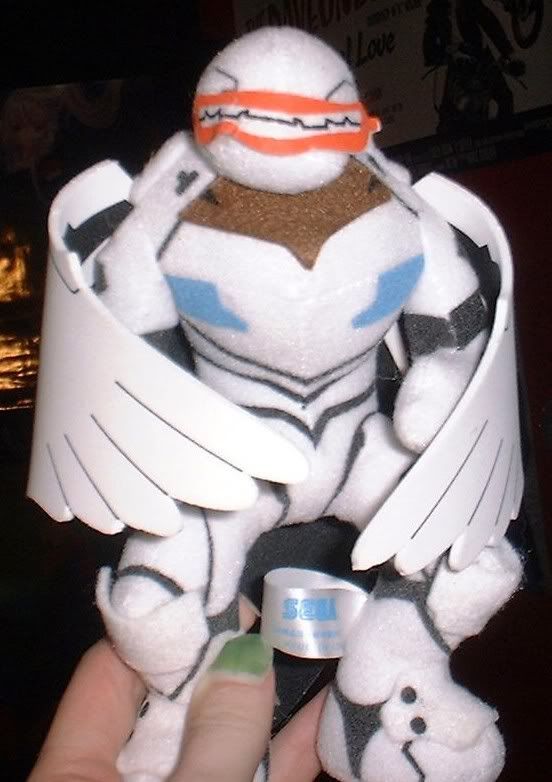 *cringe*