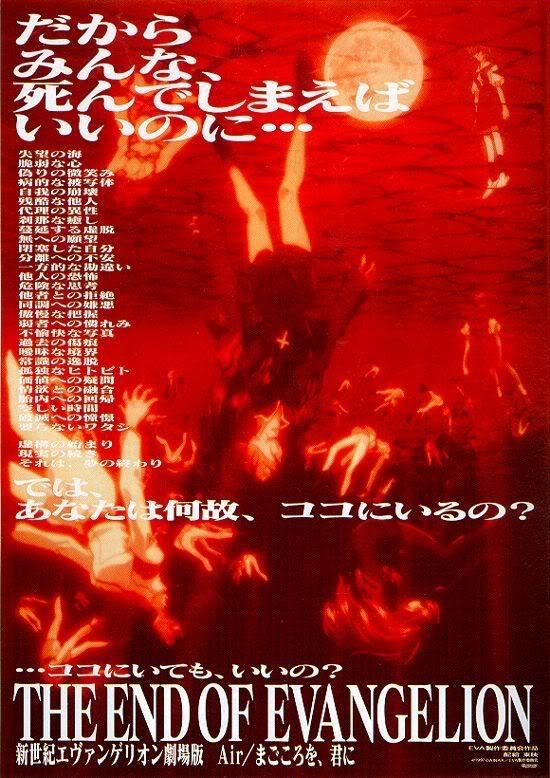 "Then why are you still here?"
"..is it OK if I am here?"
I appreciate that Manga Entertainment placed the movie trailer at the very beginning of End of Eva on the DVD (though why they didn't bother subtitling it, I have no clue why); it feels like the ultimate front-bookend for the show.
I always wondered about the context for this trailer, and also the well-known EoE poster: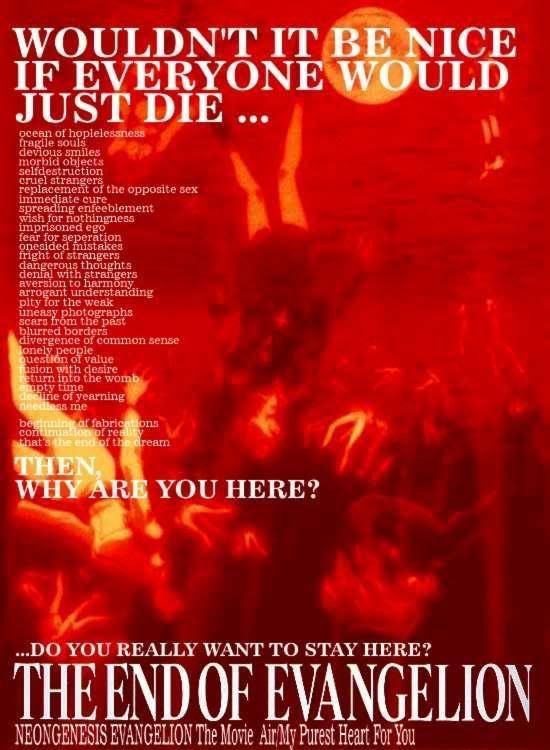 But Shinji also mentions something to the effect of "Is it alright that I'm here?" right before the scream followed by the anti-AT-field . so what's the context for that line, and does it have anything to do with this poster? I forget if exactly what he said was "koko ni ite mo, ii no?", but was the implication similar, and is the poster referencing this?[/img]