tweet-body

— twitter-user (@username) date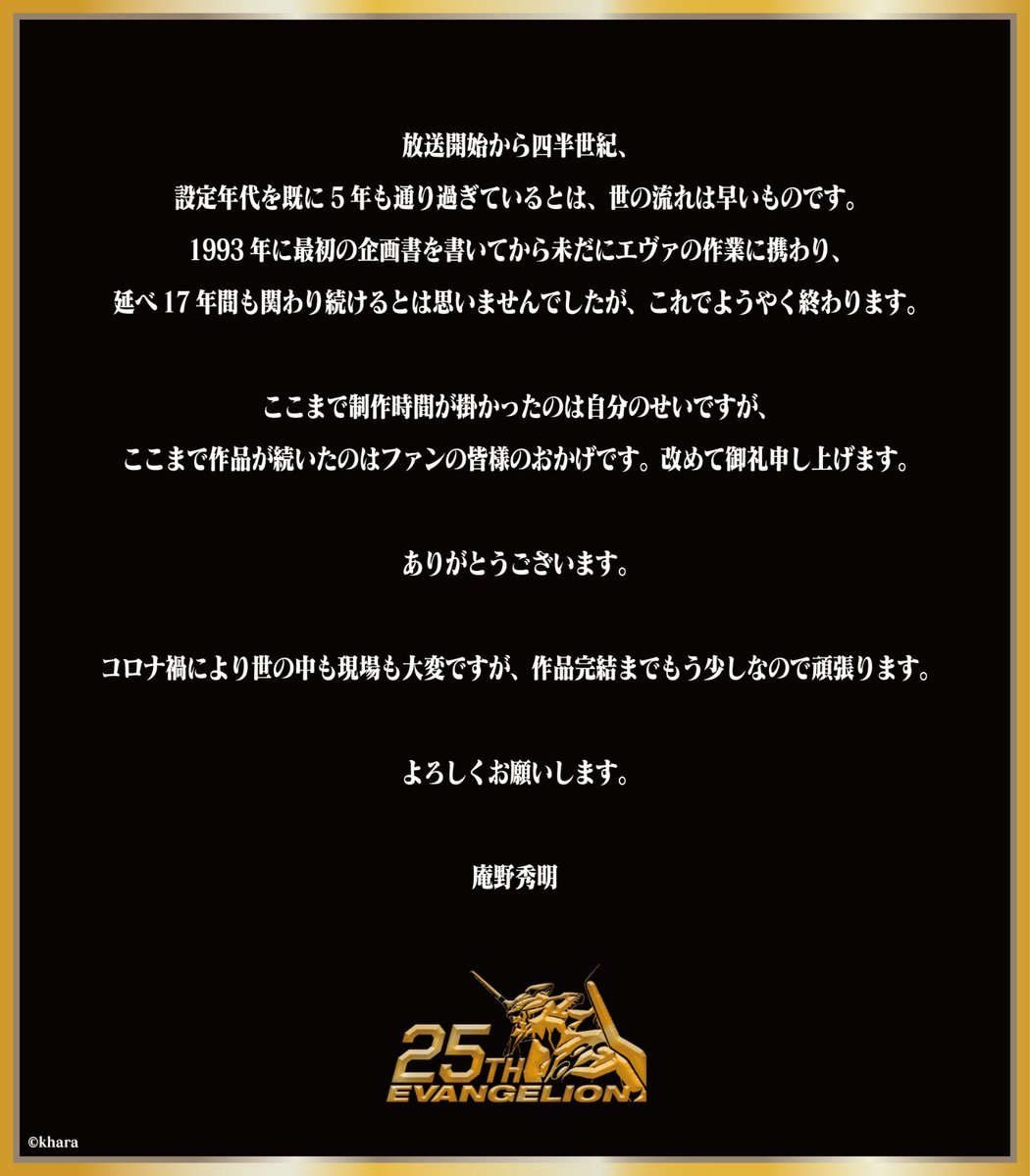 With passing of 25 years since the first airing,
and the time the series was set at left 5 years in the past already, I feel the passage of time is fast indeed.
That from writing the first Proposal document in 1993 until today I would still be working on Eva,
that my involvement would extend for over 27 years, is something I never thought of, but with this things will finally end.

While it is my fault so much production time has been spent
it has been thanks to fans this work has hold on for so long. Let me express my deepest gratitude again.

Thank you so much.

Due to Corona virus both the world and the production have it hard right now, but the end of production is only a little further away so I'll do my utmost.

Thank you.

Hideaki Anno
==========
Final thank you is
the standard "yoroshiku onegaishimasu"
expression. I take the implication to be "thank you for your understanding/kindness/your future patronage" here, but I don't want to push my own interpretation that hard. Other than that it was veryt straightforward text.
I take 17 years to be the total time Anno has spent working on Eva during these last 25 years.
Edit: I interpreted 設定時代 as referring to period 時代 Anno spent creating settei 設定 for Eva, but it indeed makes more sense to think this refers to the original time settei (2015 AD) for Evangelion. So I changed the text a little. Thank shun. It was a good catch.
edit 2: There was a typo in the original tweet after all.
It was indeed 27 years all along
.