UPDATE 2
An Avisynth expert is onboard and is currently working on the script. Anticipated release has been pushed back to Q4 2017.
UPDATE
Just a status update to let you all know that this is still happening and we are targeting a release for the first half of 2017!
What is happening exactly?
Starting out in May 2016, Sephirotic and I set out to create the best possible version of Episode 16 using a combination of video editing, digital video enhancement and color correction.
Why is this necessary?
Episode 16 is broken! At some point after the original airing the 16mm negative was lost and Gainax have used a lower quality 35mm internegative for all subsequent releases. This has resulted in episode 16 looking blurry with severe black and white crush, light bleed, incorrect colors and many other problems.
If that's the case, then what are you doing exactly?
In late 2015 Studio Khara released the Archive of Evangelion DVD box set containing episode 16 as it was originally aired in 1995! The only problem is, it was interlaced, field blended and heavily damaged. That said, with significant editing (we're talking 1000hrs or more) it could be made to look better than all prior releases, including the Blu-ray release. This process started in May. A huge amount of work has been done since then to clean up the scene changes, remove ghosting and splicing it with other sources to create the best possible release. In the last few weeks the production has moved into the next stage of development where we will be filtering and color correcting. Sephirotic and myself are the only two people working on this and so it's taking a while.
Want to help? You can! Here's how
If you would like to help, we currently need someone with highly advanced Avisynth knowledge. You will be asked to provide a before-and-after sample demonstrating the removal of strong halos and color bleeding. To ensure you are up to the task, you will also need to provide and explain your avisynth script.
Please contact me at
[email protected]
if you think you can help and I will usually respond within 24hrs. Please DO NOT post or message me here as I am unlikely to see it. Use the email provided. Thanks!
Original OP
Hi,
As some of you may be aware, Episode 16 is lower in image quality than the rest of the series due to the fact that the original 16mm negative was lost at some point and Gainax had to use a lower quality 35mm internegative instead. But
at what point in time
was this negative lost? I'm asking because the following image exists: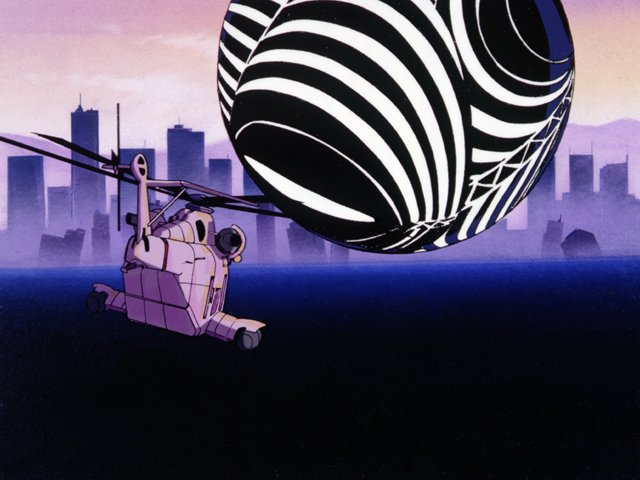 This picture was uploaded on May 30th 2012 to the evangelion wikia by the user The Maverick013. What makes it so interesting is that it has the same image quality and colors as that of the other episodes. I've tried contacting The Maverick013 to find out where he sourced this image from but I'm still waiting on a response. But could it be that he sourced this image from a recording of episode 16 when it was originally aired in 1996 - before the 16mm negative was lost? A similar situation occurred with Dragonball Z, where recordings of the original airing have a higher quality Japanese audio track in stereo and all subsequent releases have low quality mono audio. Could a similar thing have happened here with episode 16?
Has anyone actually seen the quality of the original broadcast of episode 16, and can they please comment on the image quality compared to (any of) the platinum/renewel DVD releases?