I think we have a fair few players of the
Fire Emblem
series on the forum, so I figured now might be a suitable time to create a splooging thread for it.
Discuss your favourite titles, characters, dream teams and all that jazz here.
I'm currently in the middle of
Awakening
on 3DS (at the time of typing this is the most recent title in the franchise); this has certainly been the most enjoyable entry in the series since the
first
- by which I mean the one with Eliwood, Lyn & Hector: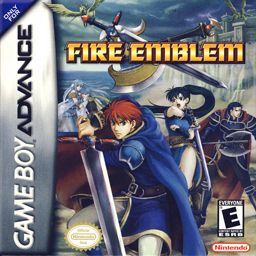 I can't be arsed to check wikipedia for its translated subtitle.
The support conversations have always been a big selling point for me, but the selection available in
Awakening
is ridiculous. Seriously, just how many replays will be necessary for 100% completion? I love it.
My only gripe with the game so far is that none of the character models seem to have feet. What's up with that?
My favourite units have always been the fliers, the Pegasus knights specifically. They often start out as fragile as wet tissues, but that just makes it all the more satisfying to turn them into juggernauts over time. The best Peg Knight I've yet encountered has been
Path of Radiance
's Marcia:
I swear she even shrugs off arrow attacks by the later chapters. What helps her stand out even more is the fact that she happens to be part of one of the worst trios of Peg knights in the franchise- her sisters-in-arms being Tanith & Elincia, who both suck and suck for her country respectively.
I don't own a Wii so haven't played
Radiant Dawn
; having to buy the console is one thing- but the game itself is fetching some pretty steep prices online…
I haven't played
Shadow Dragon
yet either; I hear that there are no support conversations in that one, major bummer.