Happy Holidays Everyone!
With November and Thanksgiving behind us, it's time to look forward to the spirited Christmas season!
Boy, it's gonna be a weird one this year, what with the Mayan Calender going out, but that's no reason to lose our Christmas spirit!
It's a time of Joy, Giving, Friends, Family, Love, Snow, Mistletoe, Gifts, Icing, Fruitcakes, Turkey, Big-Fat-Guys-In-Red-Suits, Caroling, Hazardous Shopping, Egg Nog, Spiked Egg Nog, Menorahs, Jesus, Bishounen Jesuses, and Last but not least, Asuka's Birthday!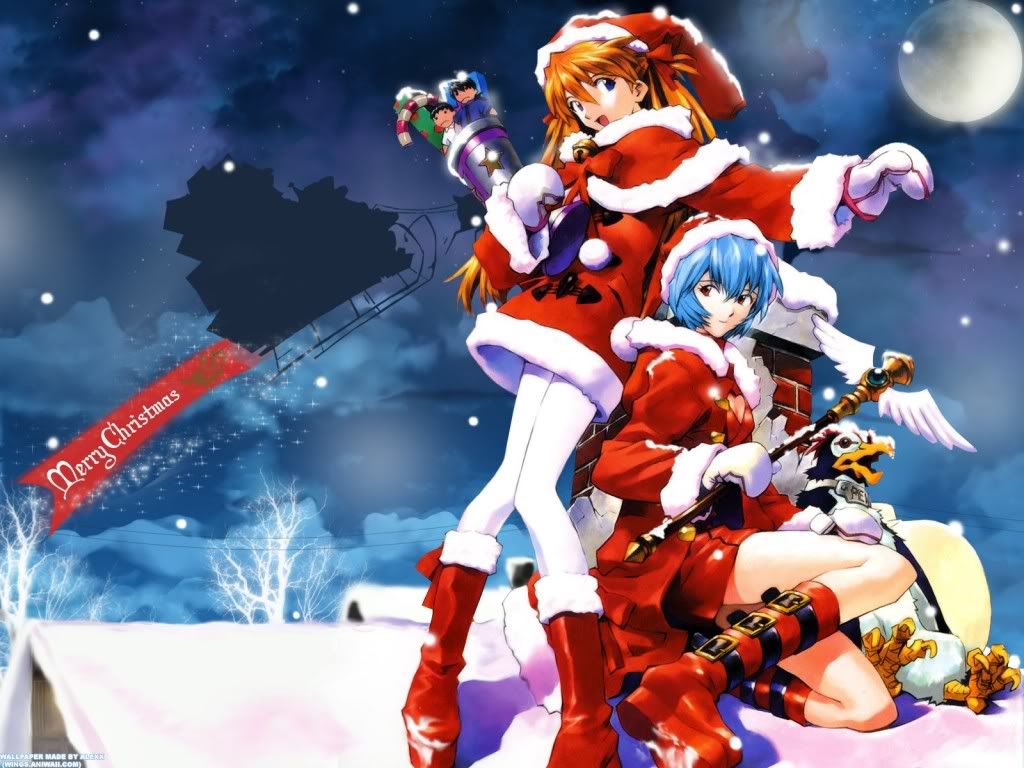 It's gonna be a heck of a month this year, so we better get cracking for the big day.
So, to pass the time, what do you guys do for the Holidays and what does Christmas mean to you?