With reference to the image below
and this comment by ASW_Canuck
-
When you commented that it wasn't a California, I took a look at the California, Albany and Virginia classes. And the best fit for that silhouette still looks to be a California.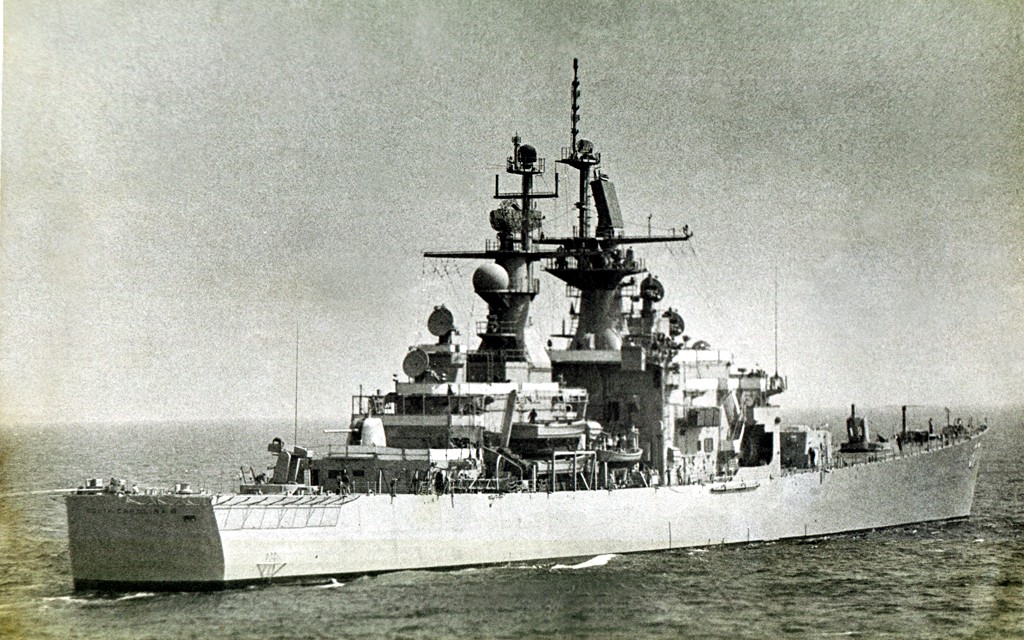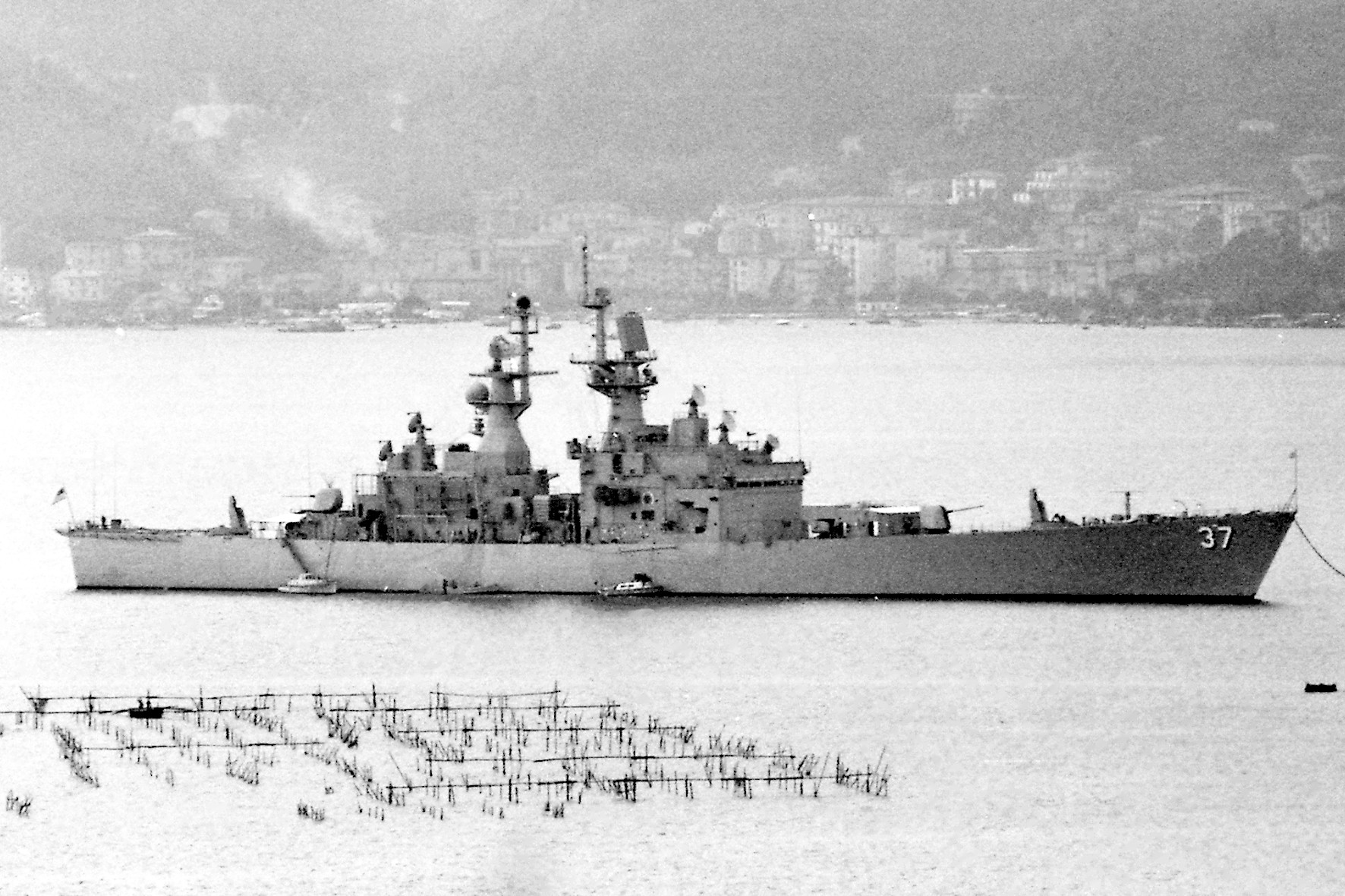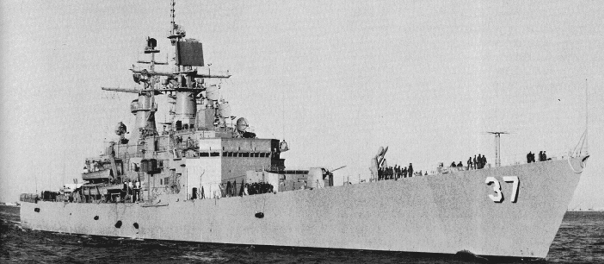 Neither the 5-inch gun mounting aft nor the bow ASROC launcher fit the Virginia, and the California has a hull that slopes upwards towards the bow at the point where the door into the forward superstructure leads (which matches the ship in the image).
That being said, the shape of the masts looks less like the California's funnel-shaped masts and more like those on the Albany that you pointed out -
So either this is an error in drawing a California and using the funnel/mast shapes on an older cruiser for reference or that's something else entirely.