Inspired by the Star Wars bingo videos by Jenny Nicholson (
VIII
,
IX
).
I thought it might be fun for people to make and share their own bingo cards for Shin Eva. There are plenty of bingo card generators on the net, so feel free to use whichever. I initially tried to find some plaintext bingo skeleton so that anyone could just copy and paste theirs here using it, but I had no luck.
Here's mine. Remember, it's no fun just having things you
know
are gonna happen, so I tried to get pretty creative with my spaces.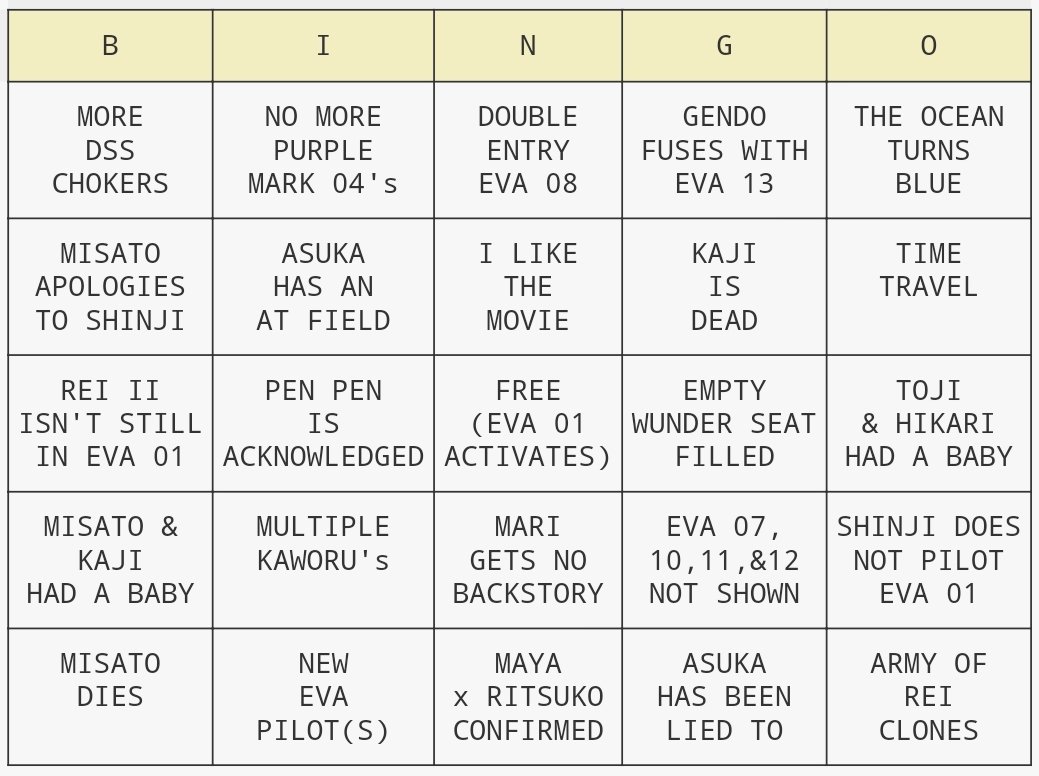 If you wanna just share space ideas or give feedback on space ideas too, that's welcome.
I'm not sure if I'll still be in Japan by the time Shin Eva releases, but if I am, I'll definitely be willing to checks cards and share if anyone got bingo.