Sorry if someone already made a thread on this, I hadn't seen it yet.
A new Eva game was announced at the Tokyo Game Show today. The game is called Evangelion Battlefields (エヴァンゲリオンバトルフィールズ). EDIT: It's a smartphone game, not a console game like I originally thought.
https://www.youtube.com/watch?v=EsnqZZqlN68
(Official video, doesn't have audio ???)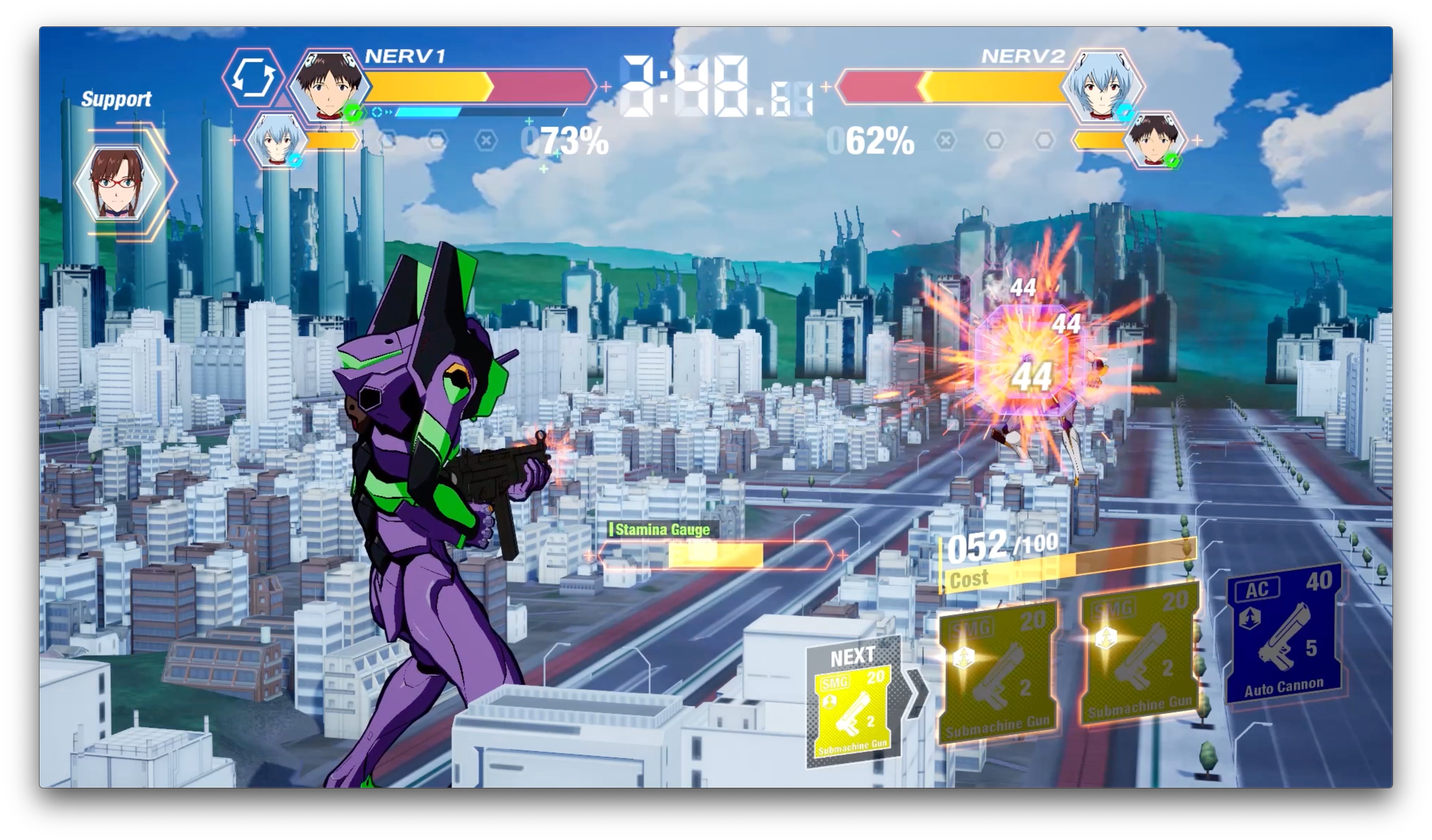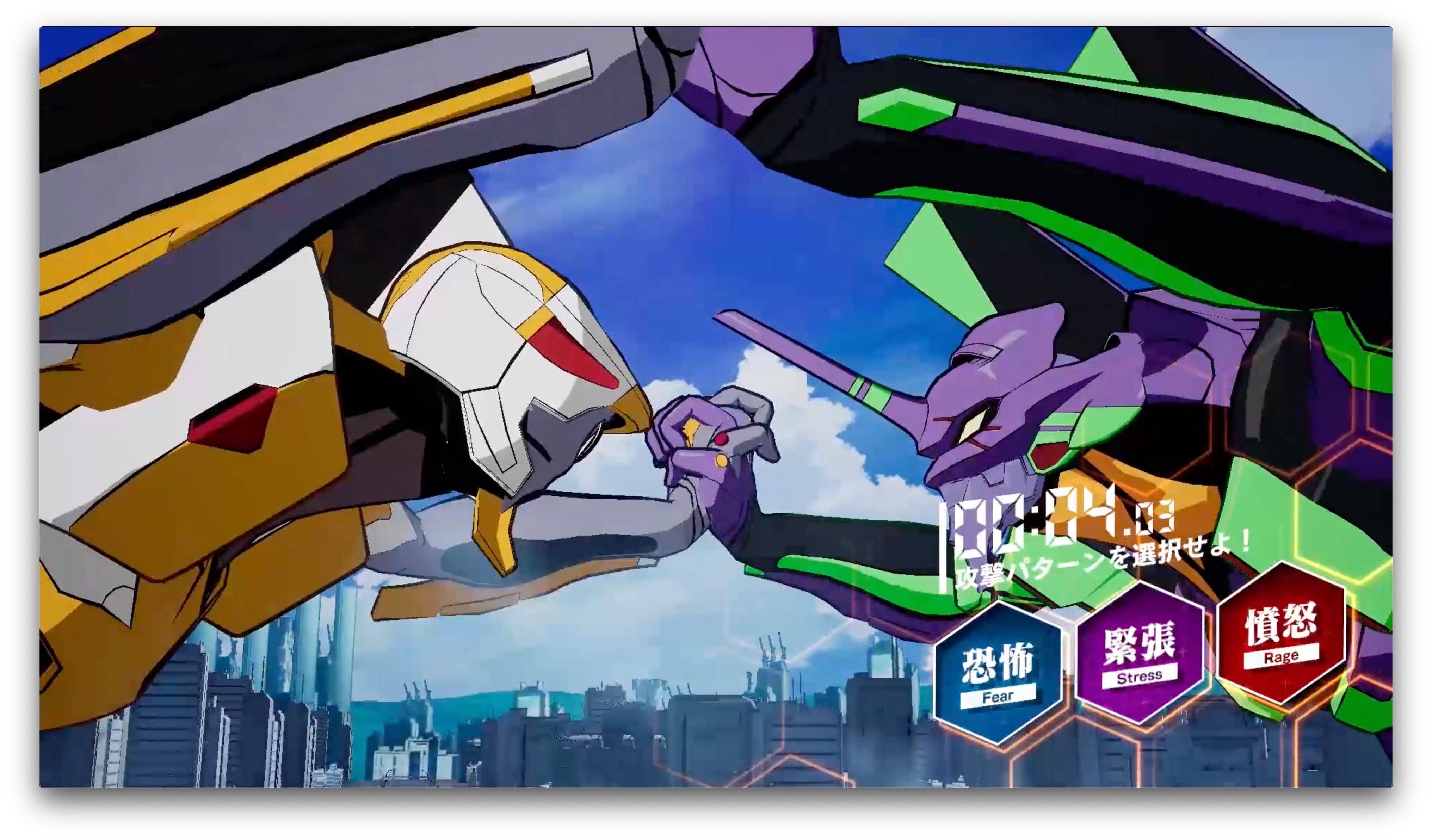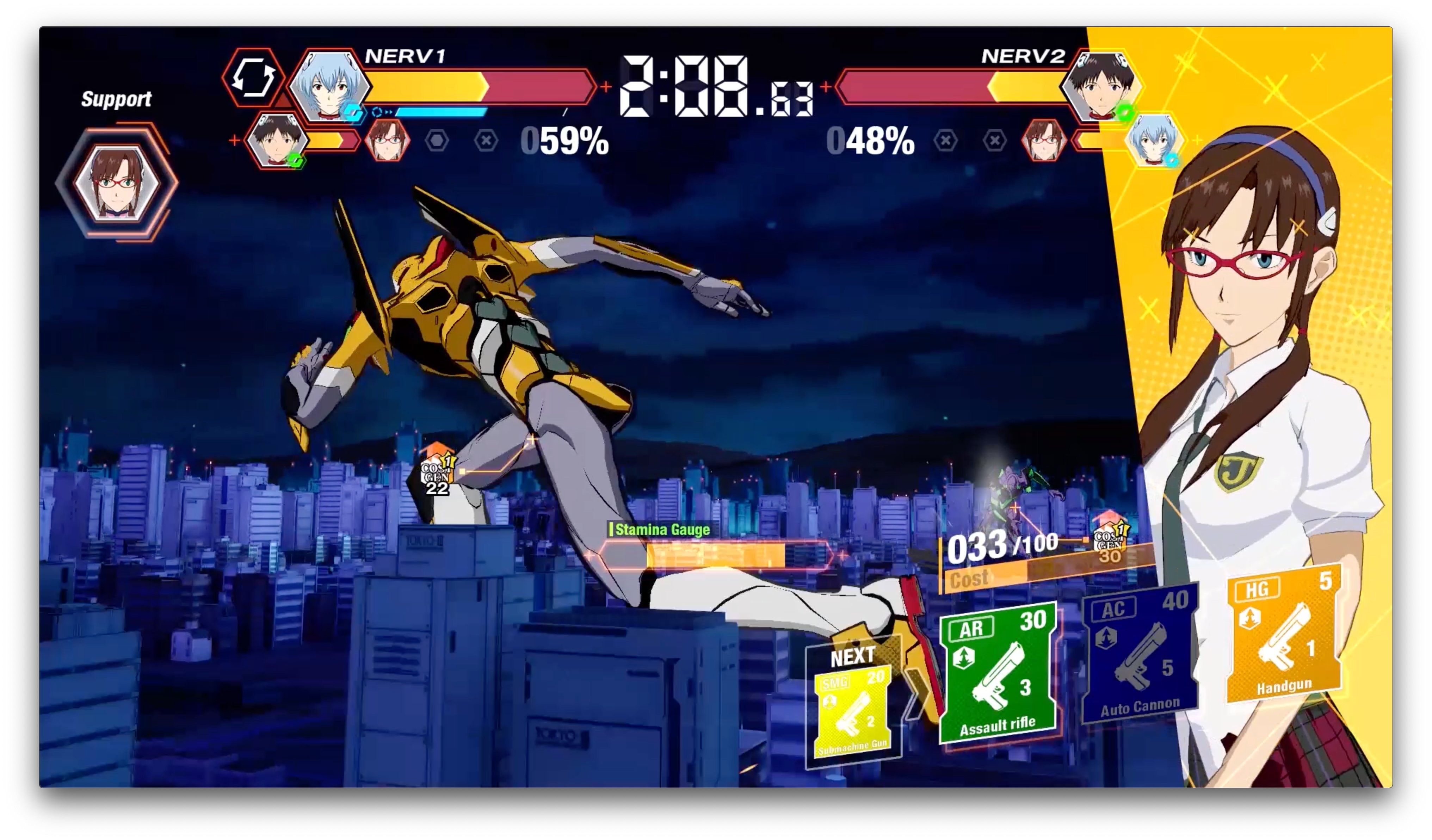 This might not be correct but I THINK it's an online game of some kind (says it's a "network" type game, I think this means online game, but googling the term it used just comes up with the promotional video for the game itself so...thanks...). It's set in the Rebuild universe.
It's also a Skylanders-type game, which means you collect figures and put them on a podium to insert characters into the game.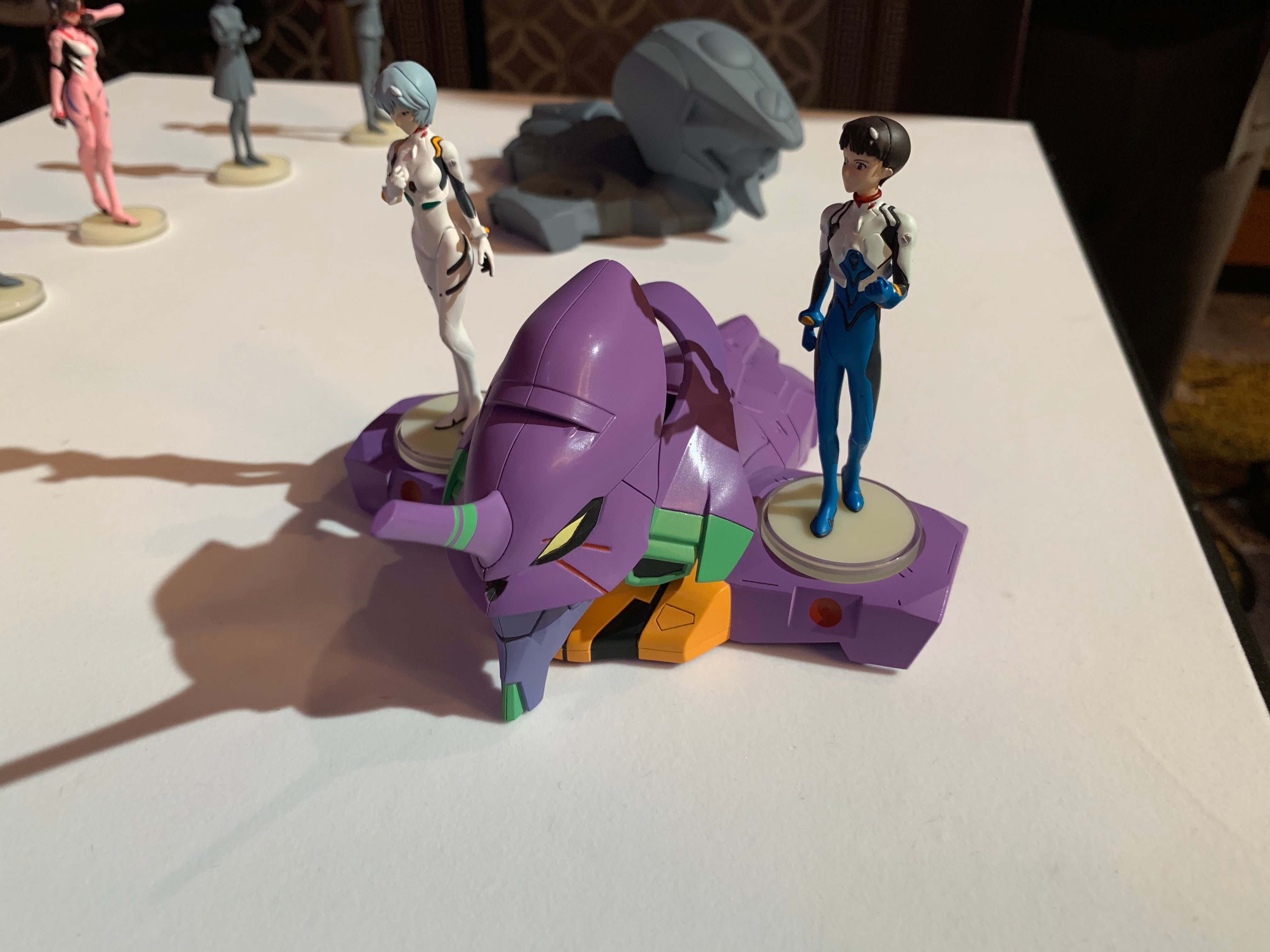 It looks like the base pack will come with the Unit-01 podium, Shinji, Rei and Mari, although I would be surprised if Asuka and Kaworu aren't also included in it, I can't see either of their figures anywhere yet so they're probably unfinished.

Pictured seems to be, from left to right, Toji, Misato(?), Ritsuko, Mari, (I think this is Rei in her school uniform), Maya.
I'm not sure how everyone feels about it being a Skylanders-type game, but I'm pretty excited to see another Eva game after so long regardless. I hope it gets a Western release.