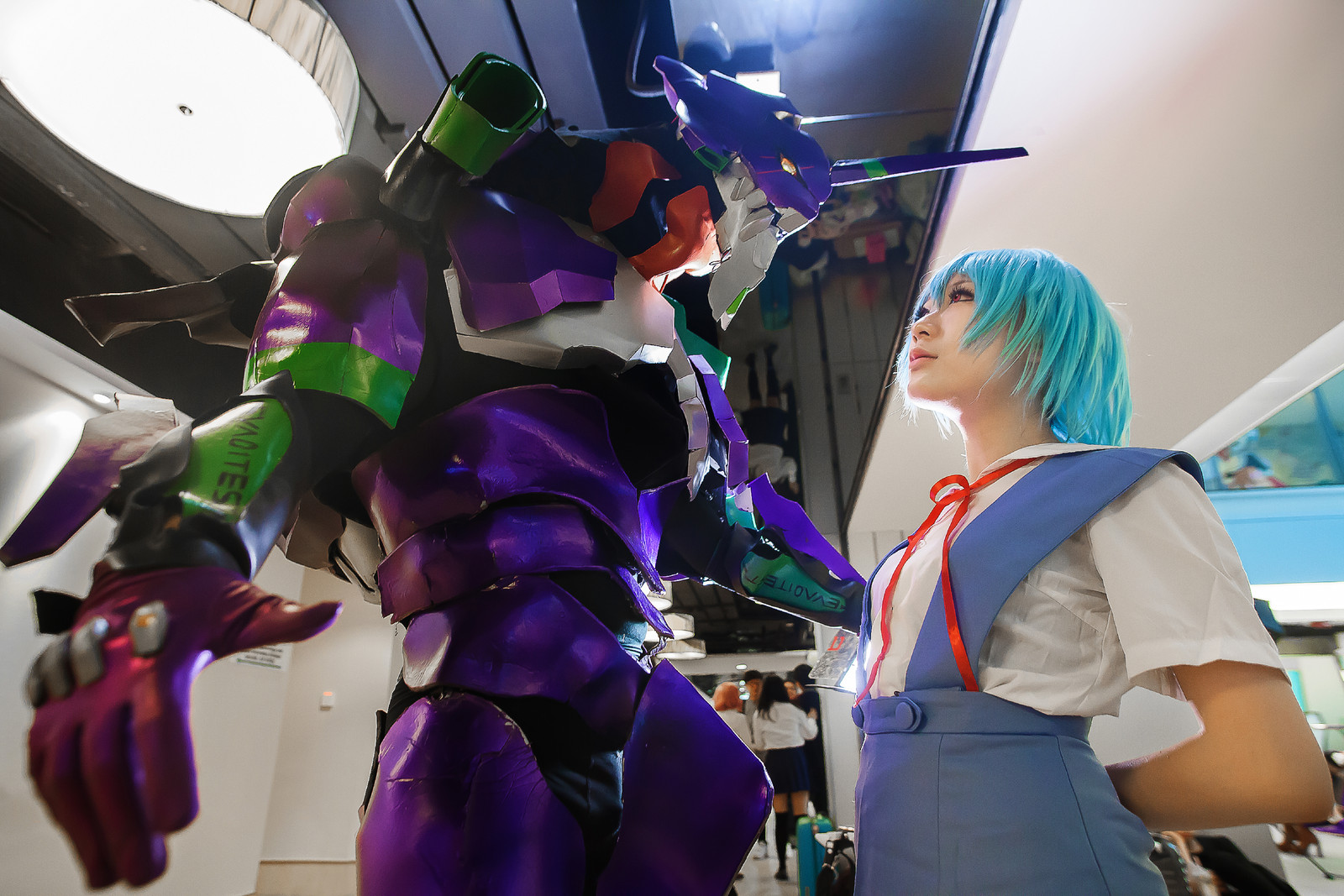 Ultimate All-Purpose Humanoid Decisive Battle Weapon
"Evangelion" Unit-01 Test Type

Hi there!
I am a cosplayer from Hong Kong and this is my EVA-01 cosplay.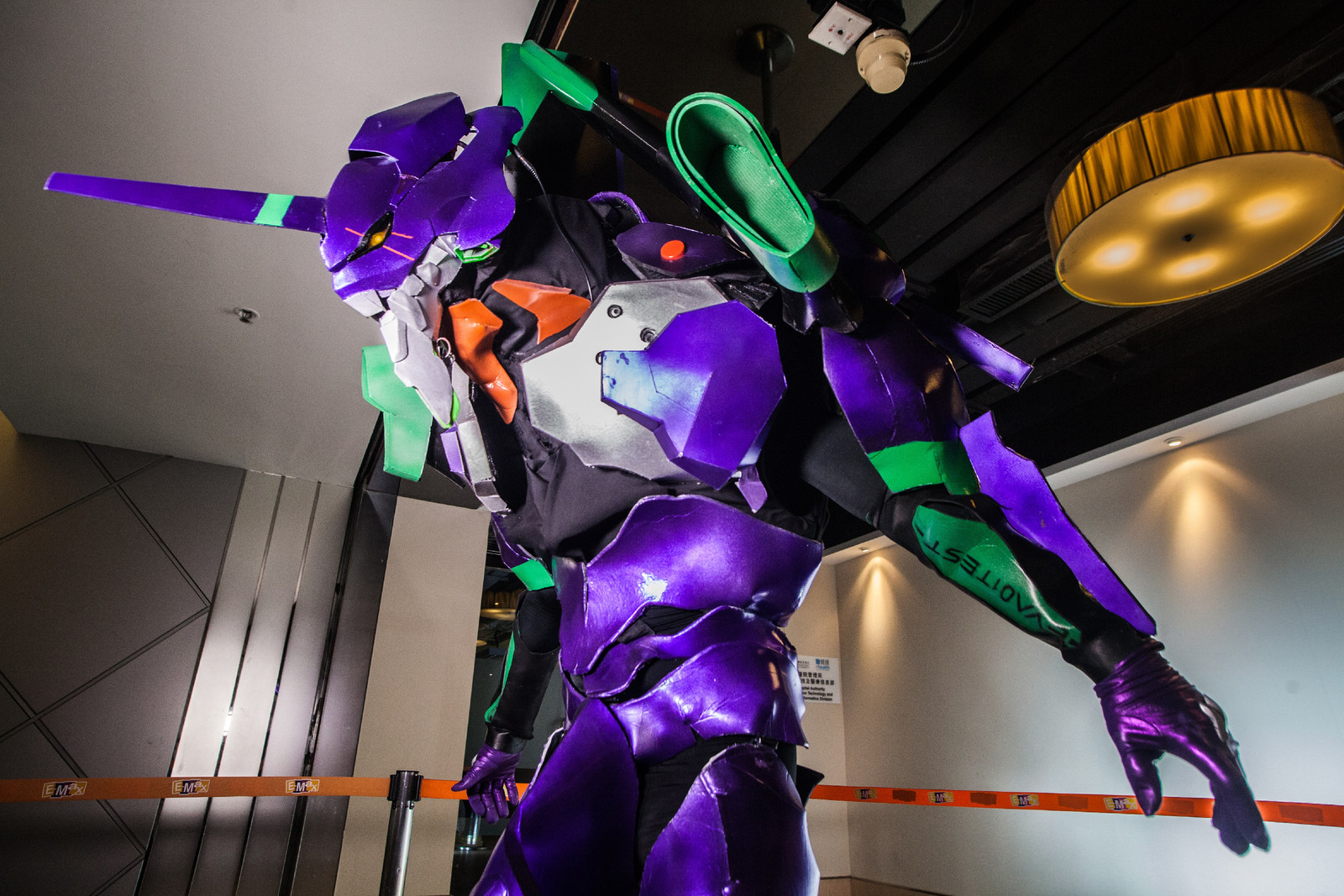 It took me 5 and a half month to finish this.
Materials including EVA foam and PVC foam board are used.
Little of the making-of: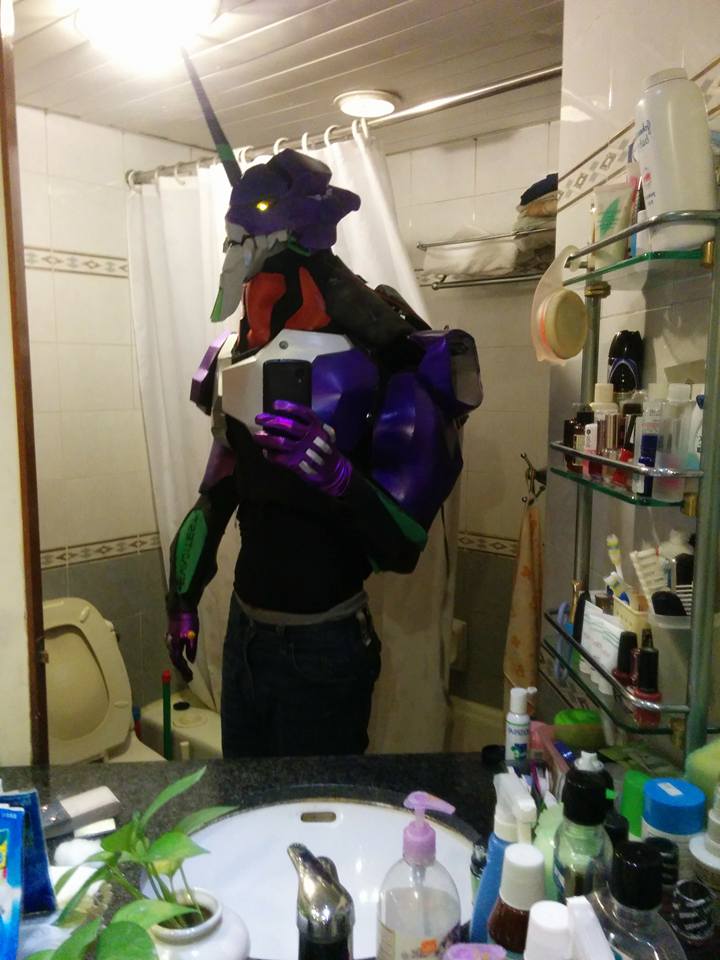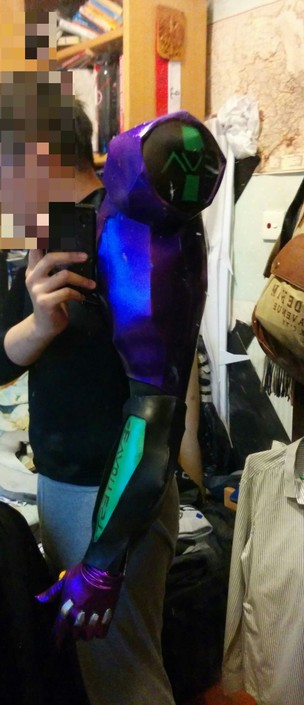 This costume is based on a papercraft and heavily modded by myself to fit on a human body yet maintain some of the EVA's feature.
To look like EVA, you must have a small head, thin hip and long legs.
So I made the head smaller and put it on top of my head, and let the neck of EVA be where my real head is. (Same concept as the Godzilla suit)
Also made the chest few times bigger to contrast with the normal size hip, creating an illusion of a thin hip.
After that I put the inner raise with in the shoes to make myself much taller. (My feet is actually in the ankle of EVA-01)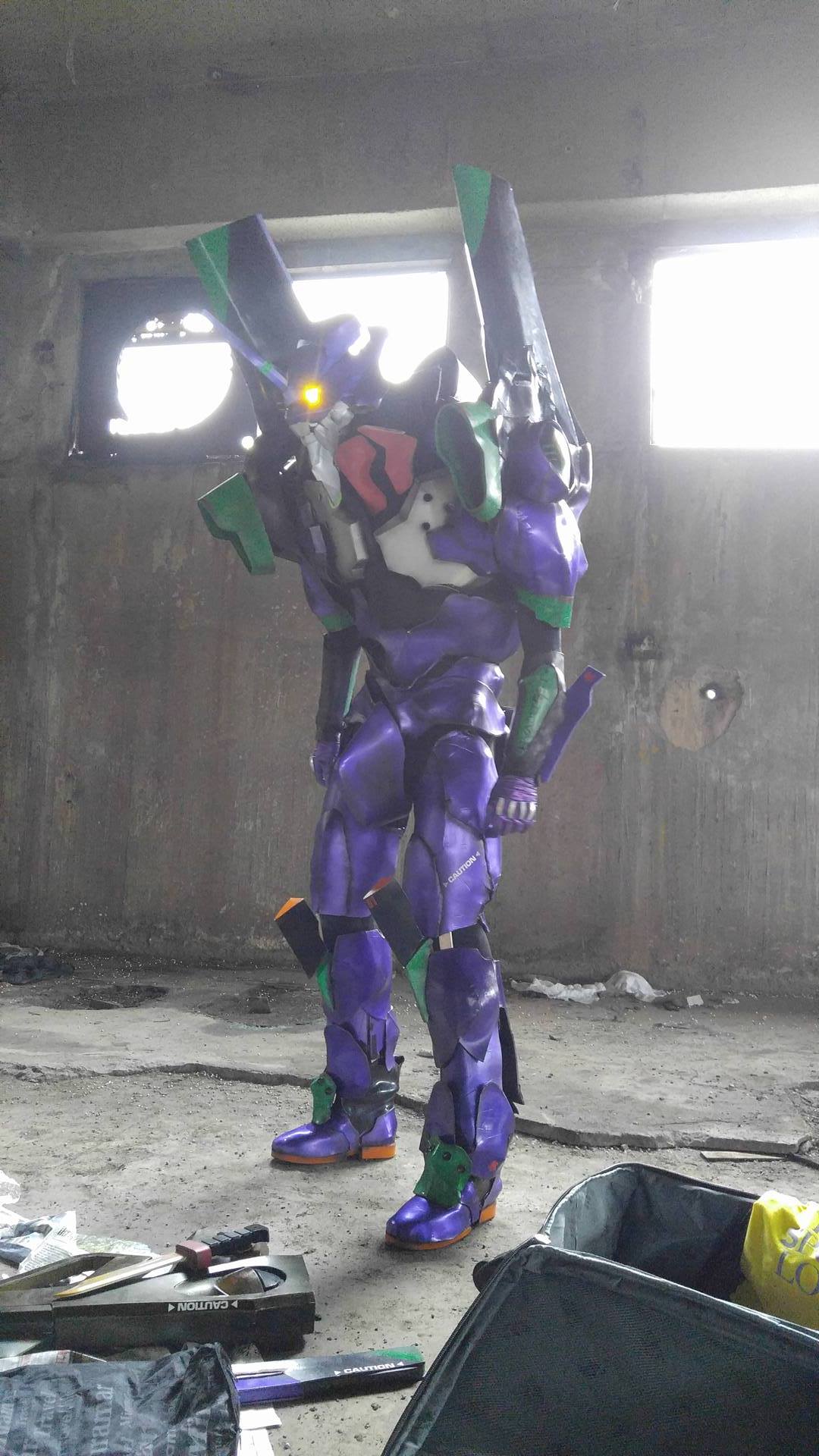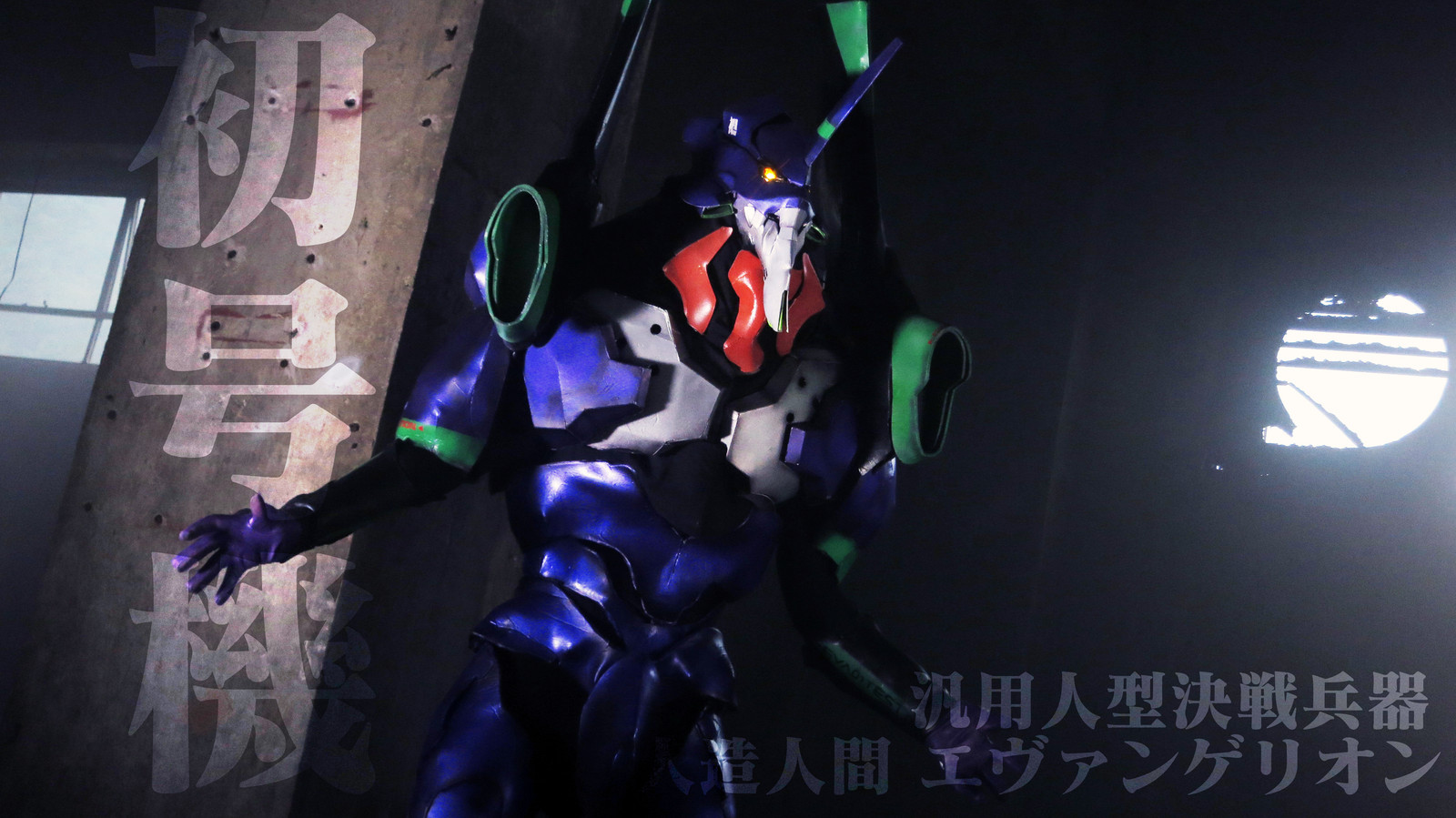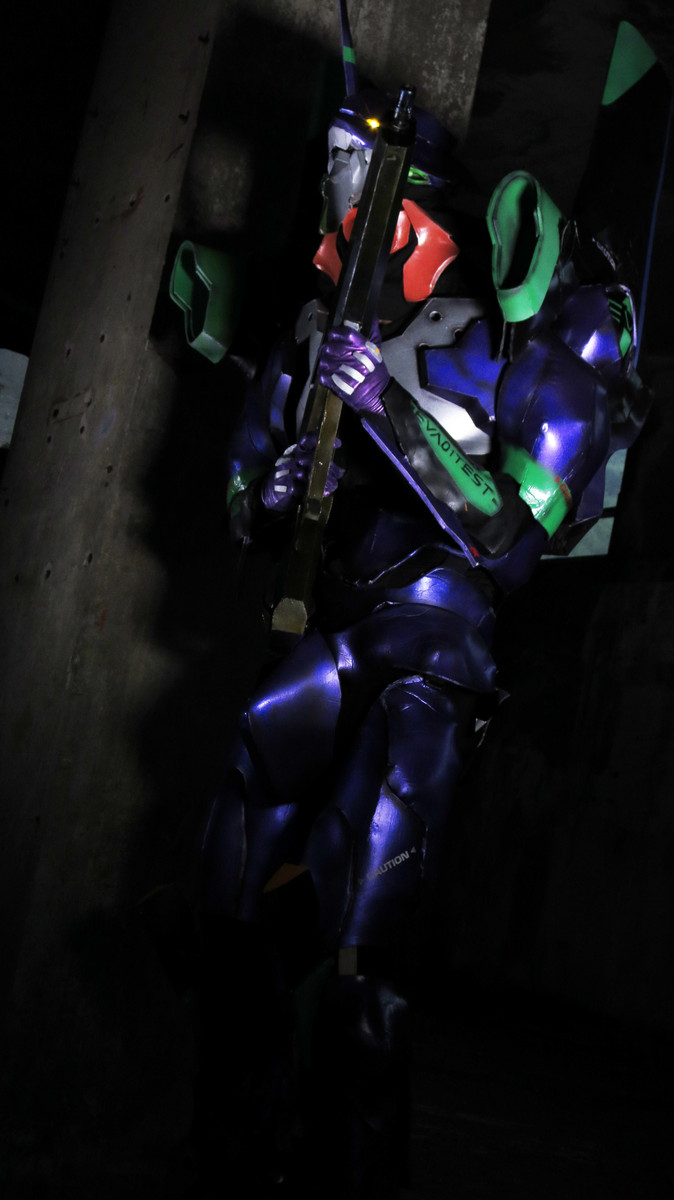 To be honest, it was not very hard to make.
The hardest part should be the shoulder. I thought for a long time to figure out how to build the shoulder and restrainer yet keeping my arm movable.
I am really happy to all the things turned out because this is my second build of a full suit, I don't have much experience.
I believe this is one of the EVA-01 costume which took the balance of the scale of human and EVA.
I still do not have much photo on my hand now but I will keep you guys updated.
Here are all the weapons I brought to the recent photo shooting: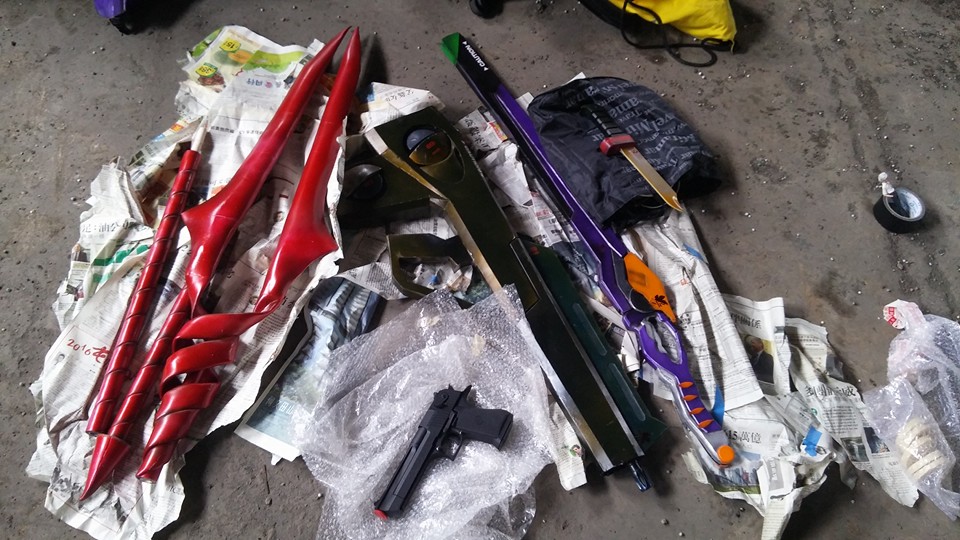 http://www.facebook.com/maolocosplay
Please kindly visit my Facebook Page for more! And share to your friends who also love Evangelion and EVA-01! Thanks for watching!