Tales of Eternia for PSX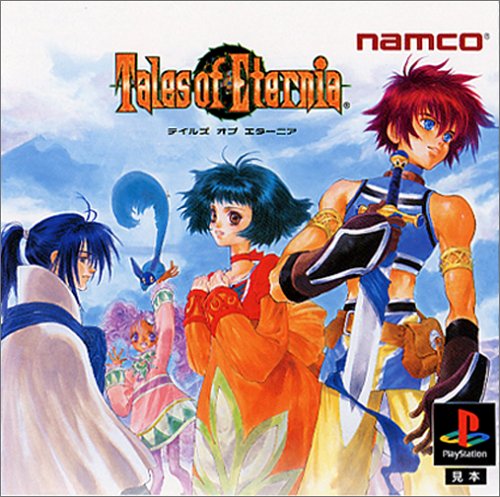 This game must be the most underrated Tales game of all time and one of the most underrated RPGs ever. The game was so ahead of it's time.
- Story was very good. All the characters got proper development, even the main villain too!
- Graphics were very good. The team kept the same engine for some of the PS2 Tales games it seems.
- Voice acting! The game had some many voiced lines for an RPG that i was surprised since this was a PSX game.
- Not only you had a boat, not only you had an airship but you also had a...... submarine!
- The game basically had 3 worlds to explore. Infernia, Celestia and the underwater world (though this one was smaller than the other 2)
- Many optional things to do. Extra bosses were quite hard.
- The play ''The Tales of Ultus Veigh'' was a nice extra.
Things i didn't liked
- The ost wasn't so great, at least for my tastes
- cast was small and aside the 4 main characters you couldn't care less for the other 2
- game can get a little annoying because you have to swap between the 2 worlds sometimes and this requires a certain procedure