[Name corrected for grammar cuz why not. Was "Why Gendo didn't aged at all during timeskip?" - Monk]
Rebuild of Evangelion 1.11 and 2.22
vs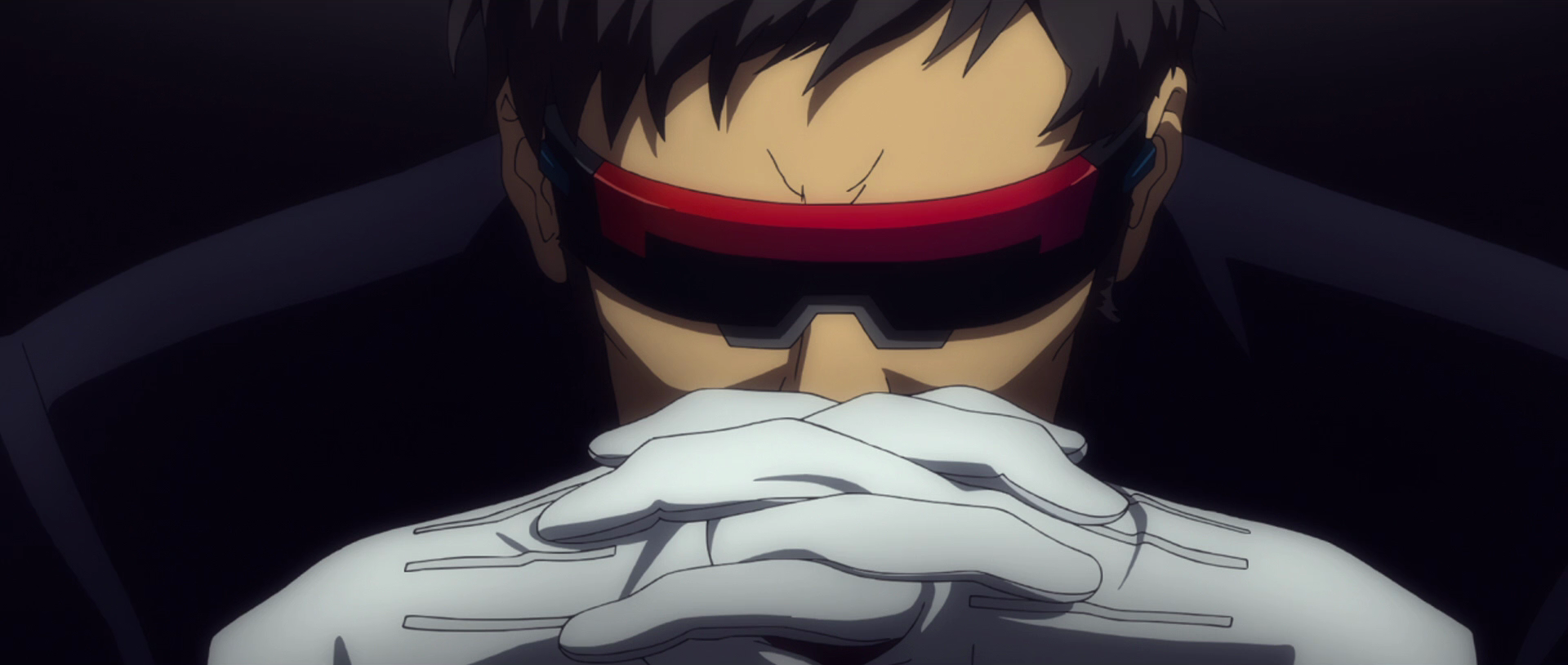 Rebuild of Evangelion 3.33
Okay i think it is pretty obvious that Gendo didn't aged at all during the timeskip. Except the pilots all the other characters like Misaro, Ritsuko, Fuyutsuki etc aged normally something that is very obvious. Gendo from the other hand seems like he is the same person even if the visor and the bears are covering half of his face. The question is why though.
I think the visor explains it all. First of all Gendo is not blind. Second if this is Lorenz's visor i doubt Gendo took it by force or for a reason like ''to look more cool''. I think the visor means that Lorenz passed the ''knowledge'' or something similar to Gendo. As we know Seele has been around from always so they cannot be considered normal human beings. This wouldn't mean necessarily that all Seele members should be young but a) we never see them in NTE and b) they might revieved the ''knowledge'' after a certain age''.
I don't know if my theory is correct but the visor must mean something and it may be connected with the fact that Gendo hasn't aged at all.
Also i think there was a magazine cover that was showing Gendo with the visor off and holding it in his hands. I remember i saw the cover here so if anyone has a link....