I actually kind of liked
Robocop
. Not sure if I made that clear in my blurb.
Meanwhile, I have a bone to pick. Spoilerized for being a novel. Also, for containing actual spoilers, not that any of you were planning on seeing this film anyway.
The Classic
(Cock Jae-Yong)
I think there's something severely wrong with my psychology. I feel that I've entered a hypomanic episode, which isn't necessarily a bad thing. Hypomanic episodes tend to come along with strong creative energy and a generally good mood.
Yet, it's also going to be spring soon. Spring it the time for falling in love. Hell, it's not even spring yet, and I'm already in the mood for love. Just the anticipation makes me want to grab the nearest cute girl with dark hair and high cheekbones and shower her with attention. I'm also about to gradate, so it's probably not a good idea since I'll be splitting from this university pretty soon.
So what's the effect all this has on me? I'm becoming attracted to melodramatic things. Lately, I've been listening to a lot of Teresa Teng songs, especially the stunningly gorgeous "The Moon Represents My Heart," which probably doesn't mean shit to you if you aren't Chinese. Although I'm not Chinese but it does mean shit to me lately. The point is, at any other time in my life I'd probably just consider the song cheesy.
I'm a sucker for a good romantic story in any mood, but generally I stick to the artsier stuff. This is probably why I shower Wong Kar-Wai with more acclaim than most people do, minus that
Blueberry Nights
crap, because that was a steaming pile of disappointment. But when I really get in that mood, I have this bad tendency to keep running back to the cruel, manipulative arms of some film director named Kwak Jae-Yong, a 500-year-old wishy-washy pervert whose sole purpose in life is to torture his audience.
I'm not quite sure what the best metaphor for a Kwak film is. On one hand, they're like the one cheerleader you knew in high school that you actually got along with. If you're a hipster douchebag like me, you should know that cheerleaders are totally not your type at all, yet you find yourself strangely liking this girl. Eventually, you fall for her, and for a while you enjoy that sensation of being young and in love. Eventually, you realize that, despite the fact that she's different from the other cheerleaders, she's just exactly like them. And then, bam! She's pregnant by the quarterback of the football team. You should've known it was going to happen, but you fell for the silly little girl anyway.
No, maybe Kwak's films are more like drugs. At first, you get high. Then, the drug wears off and you feel worse than you did before, but you keep coming back for more.
Okay, enough with the cliche comparisons. Kwak Jae-Yong's films are essentially shaggy dog stories. Bait-and-switch films. Since I'm pretty sure that none of you actually want to watch
The Classic
, I'll tell you the entire plot, twists and all:
You know it's a Kwak Jae-Yong film because it starts with god-fucking-awful "Canon in D." So there's a girl. And there's her best friend. And there's the guy that her best friend has a crush on, whom she also secretly has feelings for. Girl has requisite cuteness and ability to cry on demand for the "classic" Korean melodrama. Then there's the story of her mom (Joo-Hee) and dad and their hypotenuse (named Joon-Ha and Tae-Soo, but not necessarily in that order), which she relates to us by reading letters exchanged between the three of them.
Before I get into diatribe mode full blast, I will say that there's something very appealing about Kwak's films. There's a certain lightness and nostalgia in his tone, and his sense of blocking and framing is much different than one would expect from a mainstream, audience-friendly film.
So anyway, there's these two stories spanning across these two generations. I won't get into the present day story because it's really not that interesting. Come to think of it, the past story isn't really that much more interesting, either, but I found myself kind of enjoying watching it play out, even though I thought I knew how it was going to end. I mean, Joo-Hee has to end up with Joon-Ha, because Joon-Ha is the present day girl's father, right? And even Tae-Soo wants them to be together, even though he is in love with Joo-Hee and their parents set the two of them up.
AND THEN THERE'S THE MANDATORY KOREAN WAR SCENE!!!
I should've known it was coming but I really thought the film was taking place more recently. I'm not quite sure how the timeline of this film is supposed to work out. So anyway, Joon-Ha has to fight in the Korean War. And there's a battle scene. And a guy gets shot. And then the North Koreans come running and the South has to retreat. But wait! Joon-Ha doesn't have the necklace that Joo-Hee gave him earlier. The guy who got shot has it. So idiot protagonist Joon-Ha runs back to the dead guy to get the necklace, juking and jiving through the commies. And he gets the necklace without getting harmed. He's on his way back to the helicopters, and another guy gets injured. So idiot protagonist Joon-Ha picks up the guy, and somehow they make it back to the retreating place.
And then they get hit with a grenade.
But wait! Joon-Ha actually survived the war, and it cuts to years later, with Joon-Ha and Joo-Hee meeting again for the first time. And all is going to be okay, right?
"Hello Joo-Hee. You're Beautiful. How's Tae-Soo? What? You guys didn't get married? Well, guess what, dear Joo-Hee, whom I've loved for years: I got married a few years ago."
Fuck you, Kwak.
Then Joon-Ha turned around. Joo-Hee says:
"Why are you trying to hide the fact that you're blind?" Joon-Ha falls over a bunch of tables and waiters and shit.
Fuck you, Kwak. Asshole.
THEN, It turns out that Joo-Hee married Tae-Soo and had the little girl who's narrating the story. THEN, it turns out that Joon-Ha didn't get married until
after
Joo-Hee and Tae-Soo did. THEN, it turns out that Joon-Ha DIED and LEFT A SON BEHIND.
Cut to present day story, and you'll never guess who the guy that the main character is in love with is.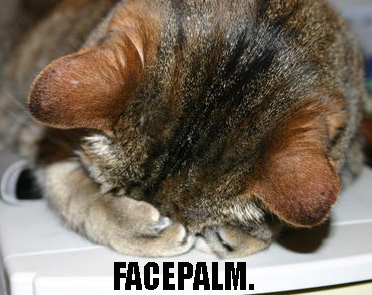 I guess I have to admit, that last part actually might have made the ending less of a work of manipulative cow manure (an item which also has an apt role throughout the film), but it's a totally fucking cop out of an end.
So the question remains: why do I keep watching films by Kwak Jae-Yong when I know very well that no matter how appealing they might be in the beginning, the last 30 minutes are going to piss me off? Couldn't I be better spending my time just re-watching Wong Kar-Wai's films or
Before Sunrise/Sunset
?
I don't know, but what worries me is that somewhere along the line I might have actually financially supported Kwak Jae-Yong, contributing to his mostly undeserved international success. He knows this, too, and just to rub it in my face, he took a picture of himself with Haruka Ayase:
"Thank you for your financial support! She's cute, isn't she?"
And to think, I could've been watching Kim Yu-Na pwn the Olympics instead...