Actually I only have two. Hehehe......
Hi all! I'm a newbie here. Just wanna say hi and I have been lurking around for the past few months and decided to finally post something here. I don't really know if this is the right sub board to post this but I hope it is. Anyway, feel free to post pictures of YOUR Evangelion model collection in this thread.
The following are pix of my recently acquired but still unifinished model kit of Unit 00 rebuild version. I also made its own set of melee weapons including 3 progressive knives. The next set are pix of my Unit 02 series version that I've already finished a few months back. I fixed the pose on that one and extended the length of the Spear of Longinus. Both models are from Bandai BTW.
Anyway here are the pics:
WORK IN PROGRESS: Unit 00 Rebuild Version
This is most likely the pose I'm going to stick with for the time being
Here's a view of the base with the NERV metal sticker attached to it. I also plan to paint(via stencil) the name "Eva-00" on the base as well
I KILL YOU!!!! pose
Playing around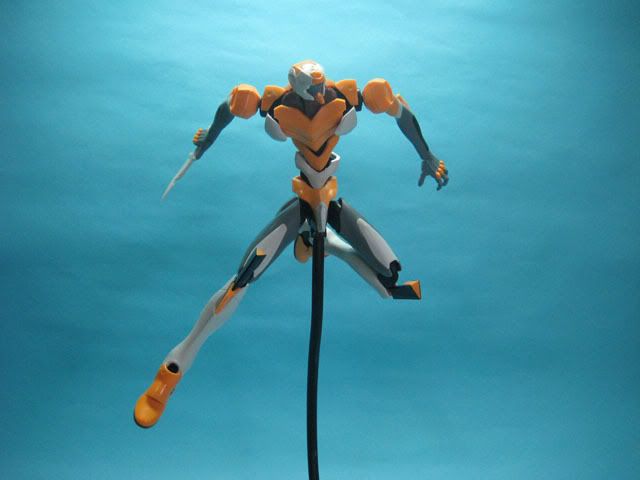 Dhalsim pose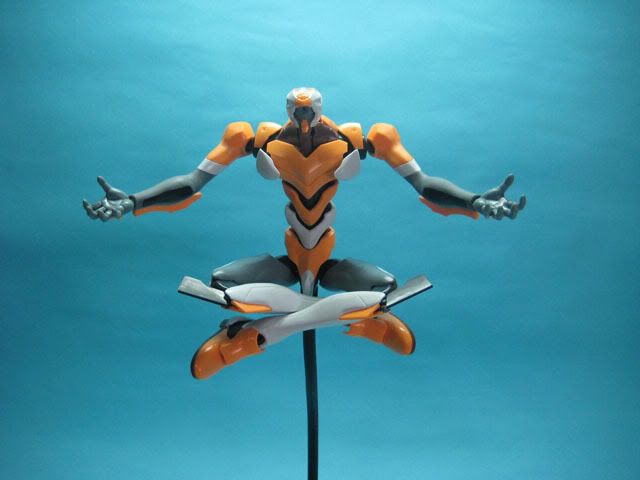 Fetal position(shows you how posable this kit is)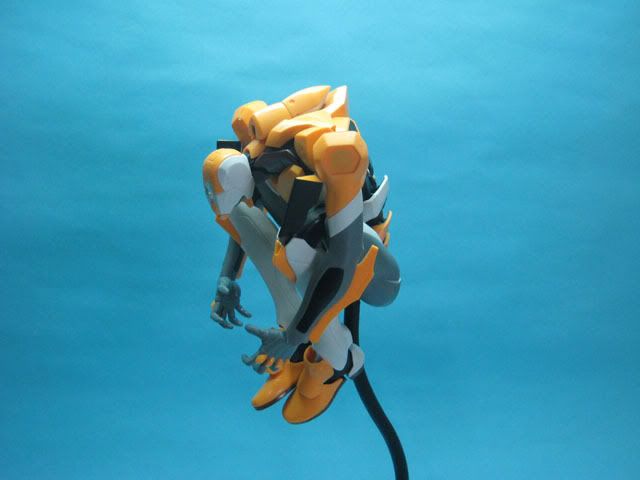 Scratchbuilt progressive knife for the unit
The rest of the arsenal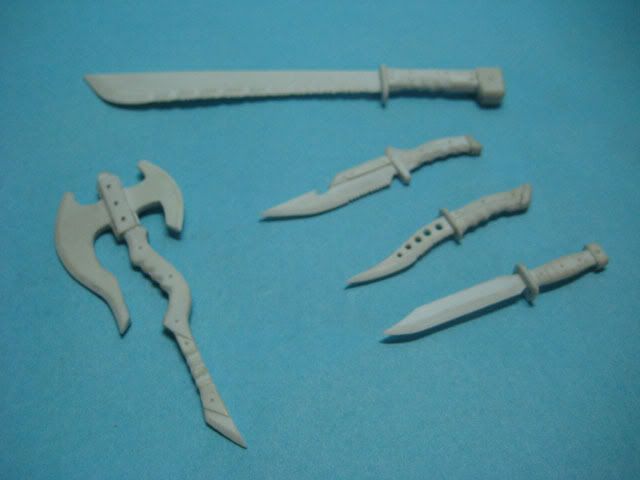 Unit 02 Series Version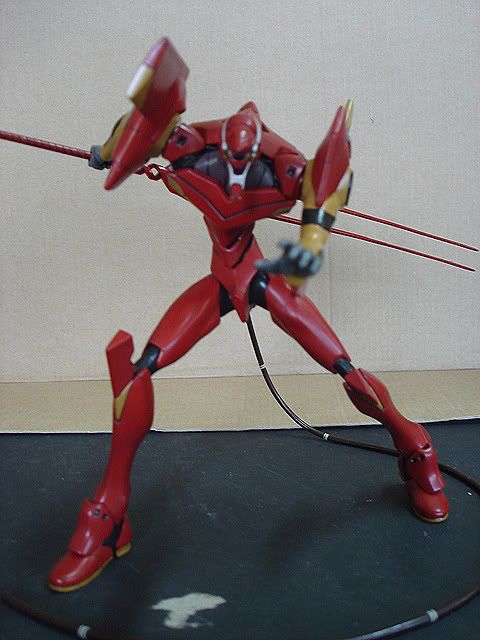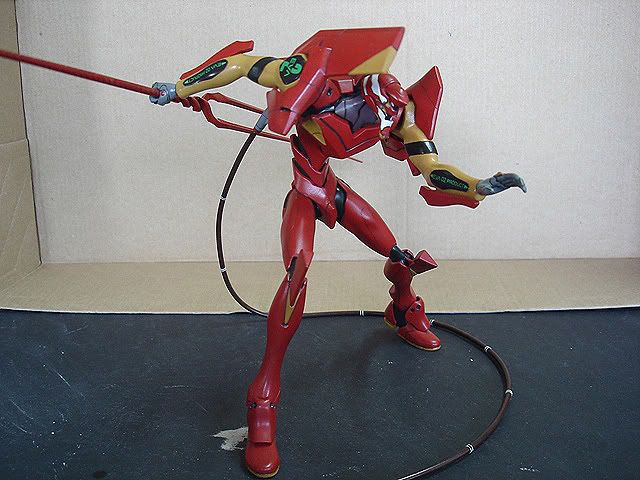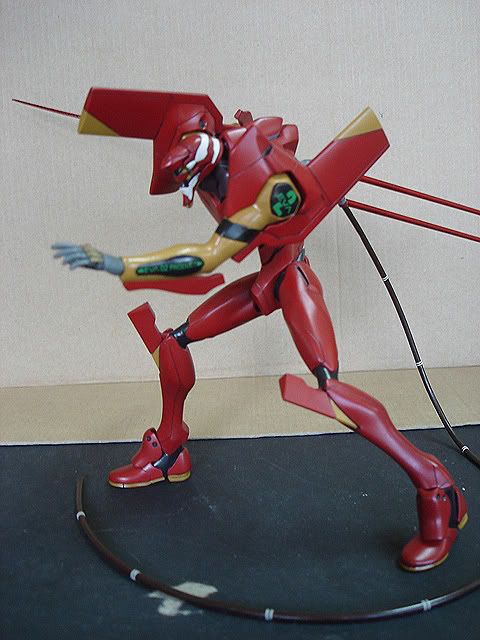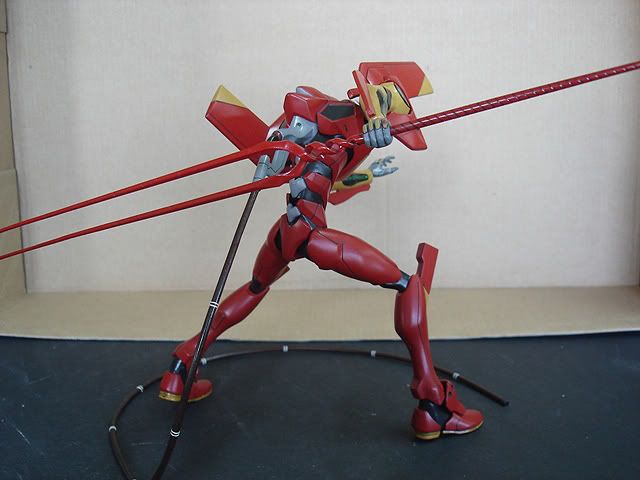 Thanks for looking!!