Moderator: Board Staff
A drawing I made with charcoal pencils for a drawing lesson I attended some days ago...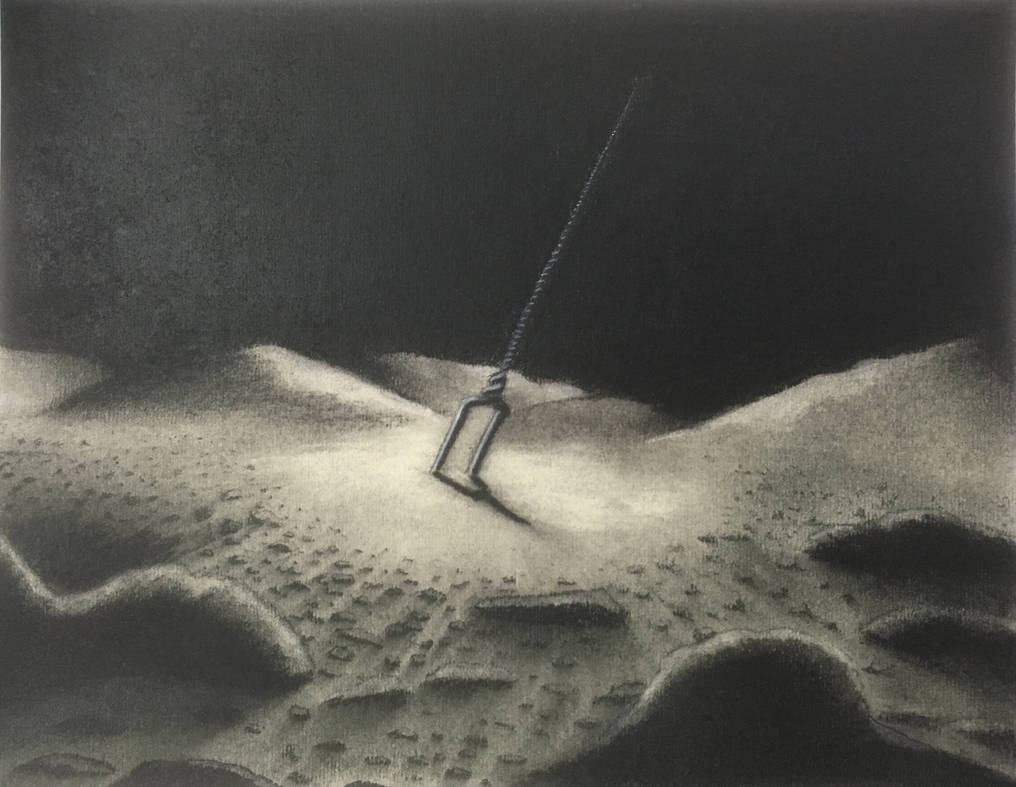 ---
Matarael


Age: 19
Posts: 575
Joined: Dec 03, 2017
Location: the Country of NERV's third branch
Gender: Male
Whoa, this looks awesome!
Why don't you save the Princess next time instead of being such a baby? She would love it and maybe you could get a sweet kiss. ~ sadly not Mari in Q (Joseki)

What about titty-ten? ~ Reichu
---
---
Lilin


Age: 22
Posts: 1506
Joined: Feb 03, 2013
Location: Germany again, before that Spain
Gender: Male
Contact:
Looks great!
Shinji: "Sooner or later I'll be betrayed... And they'll leave me. Still... I want to meet them again, because I believe my feelings at that time were real."


Ryuko: "I'm gonna knock ya on your asses!"


-Asuka: THINK IN GERMAN!!! -Shinji: Öh... Baumkuchen...


Hayashida: "As game developers, our work is special. All of us here can put smiles on very many people's faces with our work."


"In any case, it (Kill la Kill) is the greatest work of fiction ever written and should be taught in schools." -Squigsquasher


~('.'~) (~'.')~

Dancin Kirby
---
This is cool, it oozes atmosphere!
2Q||3.33 _ 神殺しを行う
Decadent Stoned Slacker Socialist
---
robersora wrote:This is cool, it oozes atmosphere!
Ironic, given that the Moon has none
Thanks, everyone!
---
Embryo

Age: 22
Posts: 9
Joined: Aug 24, 2016
Location: Hungary
Gender: Male
---
Lilith

Age: 34
Posts: 129
Joined: Oct 01, 2011
Gender: Male
Contact:
Happy Valentine's, everybody.
xϵ{0,1} ; PI: x²=x ; PNC: x(1-x)=0 ; PEM: x+(1-x)=1 —Boole
If our gods and hopes became scientific matters, why wouldn't our love as well?...
I offer you a scientific Eve. Chimere by chimere, sin by sin. —V. De L'Isle-Adam
---
---
Who is online
Users browsing this forum: No registered users and 4 guests