Moderators: New Moderators, Board Staff
SSSS Gridman was the second best kaiju/tokusatsu feature of the decade. Shin Godzilla in first place of course.
---
Frigus Ignoramus


Posts: 4878
Joined: Oct 08, 2007
Location: The Land Up Over
Gender: Male
I could have sworn I saw a reference that "his" character design was inspired by someone from
Oreimo
.
"
It's all fun and games till one of you gets my foot up your ass.
" -
FofR
, TrivialBeing.net Webmaster
"
I blame teenage girls for everything.
" -
Dr. Dave
"
God is in his Heaven, and free men walk upon the Earth
" -
Rev. Robert Sirico
, President of the Acton Institute
---
Administrator


Age: 61
Posts: 20269
Joined: Nov 23, 2004
Location: This sceptered isle.
Gender: Male
Contact:
A few trivia from the final scene : the actress in the final scene is Sakanoue Akane; as well as the Trigger paraphernalia in her room, there is also the Japanese equivalent of a Barbie-doll, called
Licca-chan
. Now, how would you normally expect that name to be romanized?
---
Obi Masaya who played Naoto in the original also did some promo work for this series as well as making a cameo as himself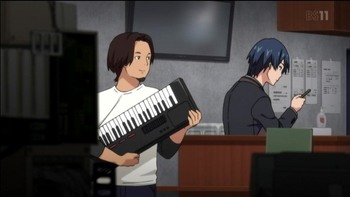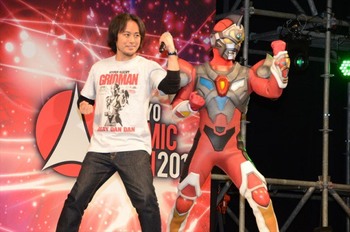 ---
Lilin


Age: 22
Posts: 1629
Joined: Feb 03, 2013
Location: Germany again, before that Spain
Gender: Male
Contact:
Shinji: "Sooner or later I'll be betrayed... And they'll leave me. Still... I want to meet them again, because I believe my feelings at that time were real."


Ryuko: "I'm gonna knock ya on your asses!"


-Asuka: THINK IN GERMAN!!! -Shinji: Öh... Baumkuchen...


Hayashida: "As game developers, our work is special. All of us here can put smiles on very many people's faces with our work."


"In any case, it (Kill la Kill) is the greatest work of fiction ever written and should be taught in schools." -Squigsquasher


~('.'~) (~'.')~

Dancin Kirby
---
---
Who is online
Users browsing this forum: No registered users and 3 guests