Search found 6 matches
Search found 6 matches • Page 1 of 1
by LMwanderer

Thu Sep 18, 2014 11:58 am
Forum: Rebuild of Evangelion
Replies: 14
Views: 6948
Looks like a fall release. Actual new trailer. From one years tokyo game show to the next.

[url]http://neweva.blog103.fc2.com/blog-entry-3282.html?sp[/url]
by LMwanderer

Wed May 28, 2014 12:24 am
Forum: Evangelion Discussion
Replies: 11
Views: 9821
We had the classified information that fleshed out some of the background story happenings to give the setting better context, but I really want an original series CRC that documents the entire developmental process. It could answer so many lingering questions. Considering that Sore o Nasumono menti...
by LMwanderer

Fri Apr 25, 2014 1:44 am
Forum: Rebuild of Evangelion
Replies: 52
Views: 18061
I was thinking about the connection of the Adams. We heard that the Mark 09 was an Adams Vessel. If it is the vessel of a soul, and if by some chance it isn't just the core of the Wunder, could it possibly be it was the core of the Key of Nebuchadnezzar removed as that could make it a "lost...
by LMwanderer

Wed Apr 02, 2014 6:31 pm
Forum: Rebuild of Evangelion
Replies: 237
Views: 59383
Gendo in a plugsuit. They did that before.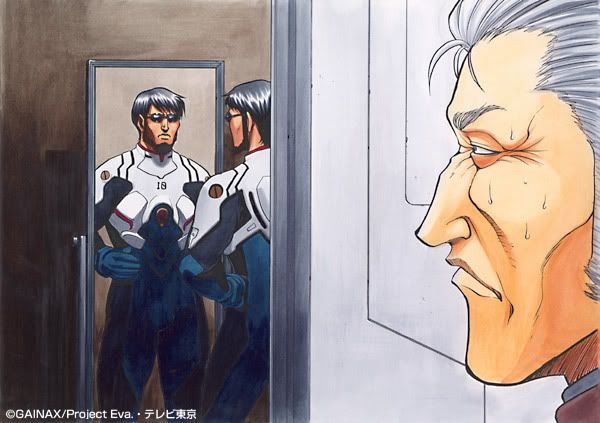 by LMwanderer

Wed Mar 26, 2014 1:54 am
Forum: Rebuild of Evangelion
Replies: 14
Views: 6948
So, is it safe to assume that this is the game that was mentioned at the Tokyo Game Show last year? And the new manga coming up mentioned it had something to do with 'Eva' x 'game. Rough estimate says these may be related spin offs as some sort of cross marketing campaign. That would exp...
by LMwanderer

Thu Jan 02, 2014 2:44 am
Forum: Everything Else Evangelion
Topic: Evangelion games CG packs
Replies: 40
Views: 24636
I recently got Evangelion Battle Orchestra, and ran it through some tools I have. I extracted all the images, sound and the intro in their raw formats. The images from the game are all png so that worked well. https://www.mediafire.com/?mx5a9b4fkm8dqks Still trying to see if I can extract all the ex...
---
Search found 6 matches • Page 1 of 1