When working on my "End of Evangelion Instrumentality project", an attempt to merge EoTV and EoE into one video, I came across
this
.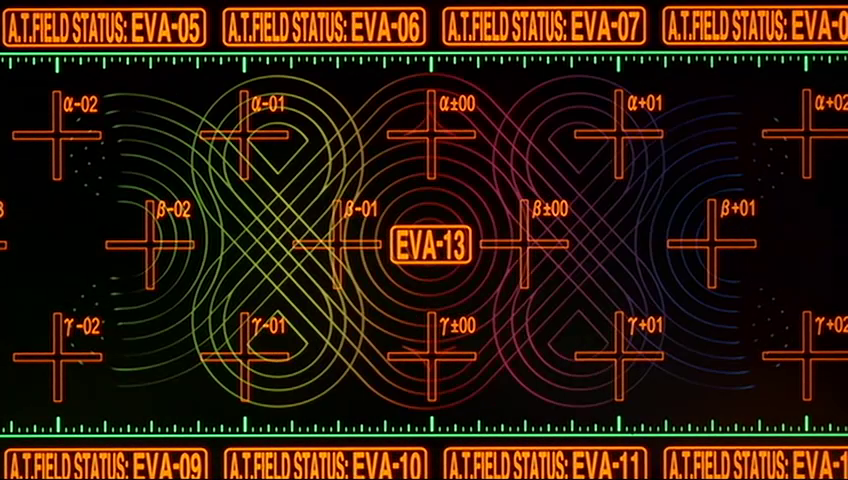 It shows just as the MP Evas arrange: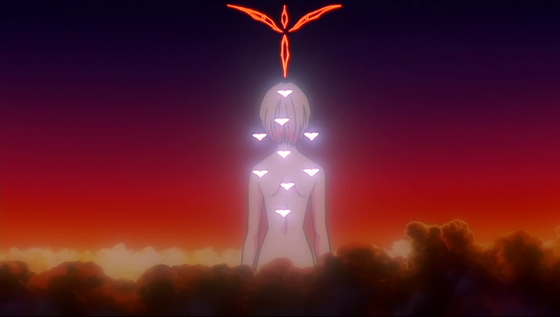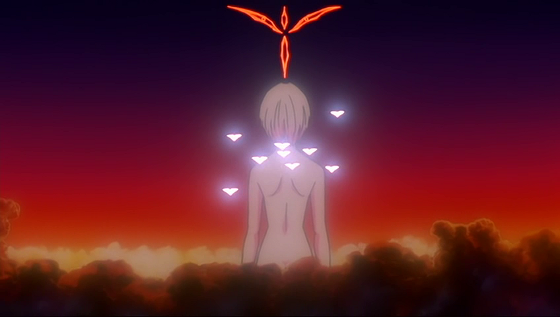 Into this pattern, the same one as shown above with the "Unit 13" picture.
Aoba says something about their AT Fields merging with Unit 01 and Lilith. Theoretically if they are then to be considered one new entity, they could be called the final Evangelion "Unit 13". Just an interesting thing I noticed, as the Evangelion numbering skip in Evangelion 3.0/Q might actually be important then (beside 13 being the unlucky number). The synchronizations of AT Fields is also similar to Kaworu and Shinji's method of entering Terminal Dogma in Q.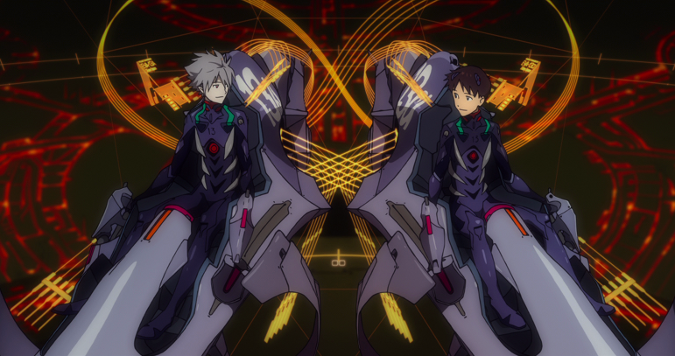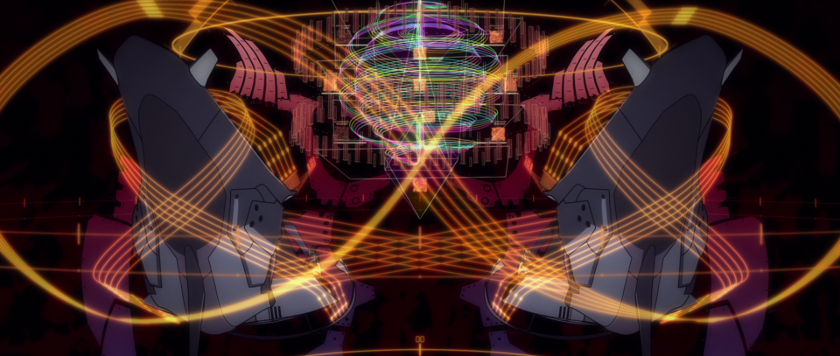 The pattern bears more than a passing resemblance. Also, the Entry plugs are labeled with
13α
and
13A
for Kaworu and Shinji, respectively.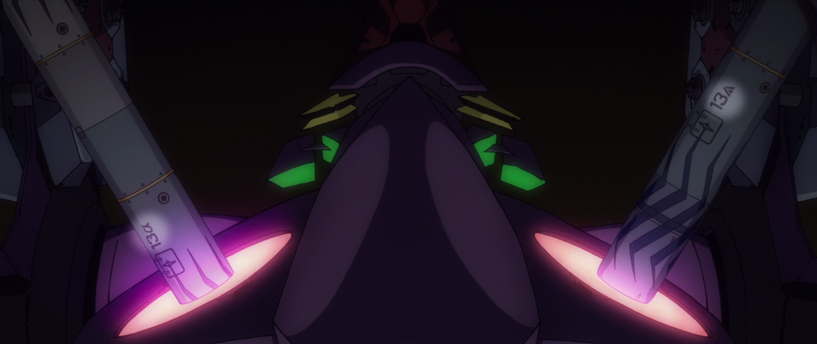 Just as the MP Evas compose parts of a whole "new" Eva, Unit 13, and are designated with Greek lettering. Perhaps the MP Evas were the "Pilots" of this "new Unit 13"?
Please discuss.
PS: Geez this took a while to put together all these pictures, please tell me if they need to be resized, but it will take a while. And thank you to all those who recommended I use Photobucket for my images, it works great! (Only it doesn't work on Opera
PPS: Wasn't sure whether this was "new thread" material, but the worst that happens is it gets moved.
PPS: Wow, just noticed that it's just referring to the middle MP Eva, how did I miss that, still it has such a prominent placement, and the pattern is pretty similar...